Event report
Implementing Solutions for the SDG's: The Role of Sustainability Research
The Sustainable Development Goals (SDGs), adopted by all United Nations Members at the UN summit in 2015, provides a shared blueprint for peace and prosperity and aims to achieve 17 SDG's for 15 years from 2016 to 2030. To implement solutions for the SDG's, what is the role of transdisciplinary sustainability research? Under this theme, experts from the various field eagerly discussed at United Nations University (Tokyo, Shibuya) in September 20th 2018. This event was designed to commemorate to launch the journal Nature Sustainability covered cutting edge sustainability research in January 2018.
サステイナビリティ研究が拓く持続可能な未来 — 科学と社会の連携でSDGs達成を目指す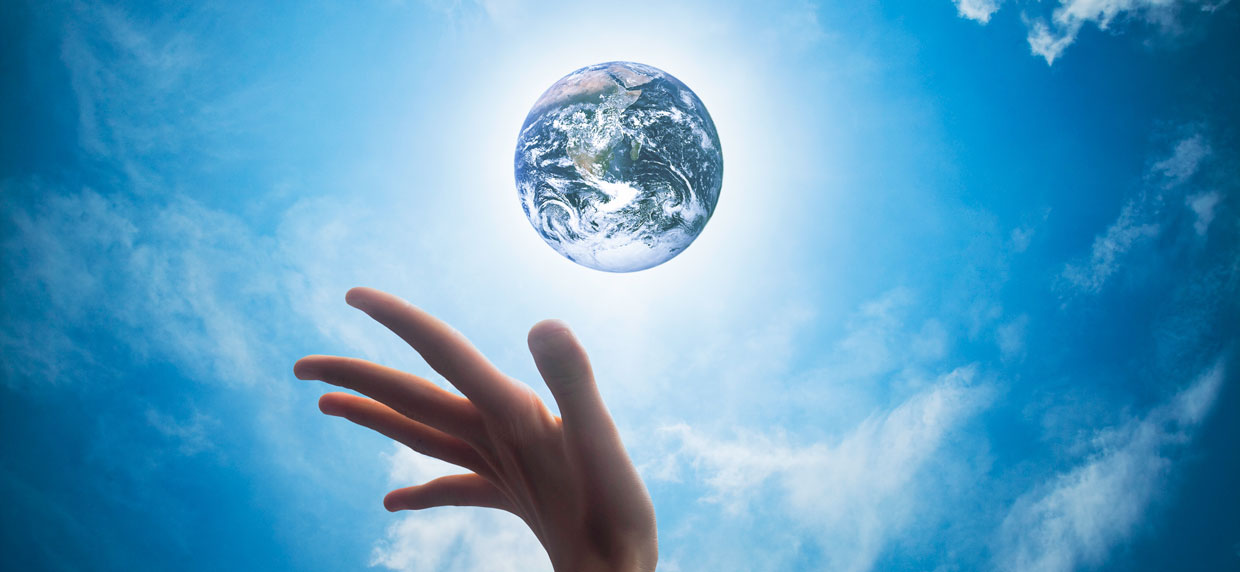 SDGs are wide range goals, so it is essential to cooperate in various areas to achieve these goals. This event was held with participation of scientists in ecology and environmental studies, international law expert, political scientists from sustainable environmental planning think tank, expert of educational practice and evaluation of education policy around the world and mayor of local government. It was two-part sessions and each was carried out keynote lecture and panel discussion.
Important Role of Politics and Science
In 1st session, they discussed the relation between politics and science in sustainability development from a global perspective. At the beginning, moderator Dr. Aiora Zabala, who is associate editor of Nature Sustainability, remarked.
"We discussed sustainable development for decades. We know research community is in the transition period. But we also believe sustainability research hasn't had the recognition it deserves. So that is why Springer Nature has launched new journal this January," and she also overviewed the situation of sustainability research.
"Not only engineering and natural sciences but also science in the various fields such as social science, contributed to sustainability research."
First keynote lecturer was Professor Kazuhiko Takeuchi who is president of Institute for Global Environmental Strategies (IGES) and director of Integrated Research System for Sustainability Sciences (IR3S) of University of Tokyo. He has been editor-in-chief of another research journal "Sustainability Science" also issued by Springer Nature for 12years.
Prof. Takeuchi mentioned that sustainability sciences are solution-oriented transformative research which approach is different from others and emphasized "researchers need to approach to society at large from the beginning and discuss with local people."
He also explained the academic landscape of sustainability research. Not only the number of papers of sustainability sciences increases exponentially, but also the quality of academic papers has been improving.
"The trend of sustainability research is changing. Environmental system, in particular, social and ecological system has emerged as the core of sustainability science. Energy, economy and health issues became main important areas of sustainability science."
Prof. Takeuchi also pointed out the changing relationships between nature and people. "Previously social ecological system integrated nature and people together in the small size. But during the process of motorization and urbanization, both were decoupled. This situation is not sustainable. Now we need to fully utilize natural resources and human resources. For example, we need to utilize forest, solar, biomass, water and wind. These are decentralized energy, not centralized energy. Transition of energy brings us change society."
Prof. Takeuchi also added that academic community has also changed. International Science Council (ISC) was created this March (2018) by the merge of International Council for Science (ICSU) and International Social Science Council (ISSC). This is the historical moment when natural sciences are integrated with social sciences. So global community seems to break barrier among academic disciplines and also try to break barrier between academia and society.
SDGs was created through democratic process. There are 17 goals and 169 targets. He underscored the importance of understanding the linkages among 17 goals and target finally.
Next speaker is Professor Yukari Takamura of graduate school of Nagoya University. Firstly Prof. Takamura overviewed the history of the policy with regards to climate change. Intergovernmental Panel on Climate Change (IPCC) was established in 1988. IPCC released 1st assessment report on climate change in 1990. This science report has great impact on international climate change policy. In 1992, UN adopted UN Framework convention on Climate Change (UNFCCC). After 2nd assessment report of IPCC, Kyoto Protocol was adopted in 1997. Following 5th assessment report of IPCC, Paris Agreement (PA) adopted in 2015. Like this, science and policy have interacted each other.
Long term goal of the PA is de-carbonization that international community aims to achieve.
Specifically holding the increase in the global average temperature to well below 2℃ and pursuing efforts to limit the temperature increase to 1.5℃ above pre-industrial levels.
"Many countries submitted ambitious long-term goal. But they were not sufficient so far. We need to accelerate the innovation to achieve the goals," she emphasized.
Prof. Takamura referred to Science Based Targets (SBTs), which is joint initiative by CDP, UN Global Impact, WRI and WWF. SBTs is mechanism to approve the companies which adopted the targets to reduce greenhouse gas (GHG) emissions considered science based. Why has business behavior been changed? Prof. Takamura explained several reasons as the background of this trend.
"Firstly, corporate social responsibility, secondly reputation and branding, thirdly increasing concern about adverse impacts of climate change, and finally business opportunities in the growing clean energy markets."
"But greatest impact to business is investors have become more vigilant about how companies address climate change risk and could manage resiliently transition to de-carbonization. And financial institutions also demand companies for transition to low-carbon economy."
The last speaker was Dr. Eric Zusman, research director at the IGES Sustainability Governance Center. Dr. Zusman has conducted a significant amount of research on interlinkages among different SDGs. In his talk, he noted that many institutions have developed new useful ways to linkages between and across the SDGs. These include an SDGs visualization tool that is available on the IGES homepage.
"The analysis of these interlinkages has also begun to impact policymaking. For example, we see many countries making linkages between climate change, air pollution and public health."
At the same time, it is important to recognize that there is a difference between identifying linkages in a model and integrating that kind of analysis into an actual policy. One challenge that we need to be aware of is that acting in manner consistent with these models could require.
The coordination of different agencies within government and stakeholders (civil society, business sector, and academia) outside of government. Governance arrangements that aligning the interests of diverse stakeholders behind the SDGs, may prove to be quite difficult, especially in developing countries where there is a lack of capacity. To illustrate this challenge, Dr. Zusman pointed to example of SDG11, sustainable cities and communities in Sri Lanka.
"There are 10 different targets and 103 agencies and 30 ministries got involved in these issues. Trying to coordinate these agencies is a huge task and, perhaps, it would be better to include fewer stakeholders and aim for less coordination. Dr. Zusman then pointed to a recently released book IGES entitled Governance for Integrated Solutions to Climate Change and Sustainable Development: From Linking Issues to Aligning Interests. The book presents a series of cases showing that the level of coordination is likely to vary."
These coordination is useful, but the actors and coordination is likely to vary depending upon content of integrated solution, context of country and capacity to coordinate.
Needs for cooperation without boundaries
Following the panel discussion, they discussed the importance of collaboration with transdisciplinary field and advices to participants based on panelist experiences.
It is important to do interdisciplinary and transdisciplinary activities to go to the ground to understand local situation
Prof. Takeuchi advised, "It is important to do interdisciplinary and transdisciplinary activities to go to the ground to understand local situation. Work together and discuss together. Because it is necessary for achieving the goals to understand local situations. Thus we create the drama how climate change is going on, and how we could enhance resilience with local farmers. They perfectly realized. Again it is important to do on the ground research."
Dr. Zusman also suggested to audience to promote transdisciplinary research.
"Firstly social scientist needs to read more of natural science's literature. Secondly academics need to teach people who is not own discipline about your research, best way to learn transdisciplinary is to teach."
Prof. Takamura asked to Prof. Takeuchi what is the most imminent issue and the missing link areas, lacking areas in the research.
"We propose regional circular and ecological sphere (regional CES) is important. Circulation should include not only material circulation but also CO2 circulation," Prof. Takeuchi answered.
"What is the missing link in sustainability science? I suggest most important area could be investment. We could really move to the second stage. Discussing crisis, the second phase needs to solve the problems. So the investment from private sector and local government is crucial. Science needs to also consider this aspect."
Practices at local level
Prof. Takeuchi moderated the second session. Experts from various fields and mayor of local city discussed what was going on the grassroots level and what was required to achieve SDGs.
First speaker was Dr. Osamu Saito, an academic director of UN University Institute for Advanced Study of Sustainability. He was doing research in Africa.
He emphasized the importance of the study linkage among different SDGs and its contribution.
"These studies avoid trade-off and increase the synergy among goals."
Last 10 years (2008-2016), the number of research papers and publications related to SDGs in Africa was increasing. Among them, top 3 agenda were SDG5 (Gender), SDG13 (Climate change) and SDG1 (Poverty). While according to aids data analyzed more than 436 thousand projects, sourced from OECD ODA report and officially country reporting from non DAC countries, top 3 were SDG3 (Health), SDG6 (Peace & Justice) and SDG11 (Urban).
"Based on analysis between gap between research and investment and based on discussion with JICA, we found our main target SDGs in Africa were SDG9 and SDG11. Now policy research is going on to develop strategy for urban sustainability in Africa on the basis of SDGs interlinkage analysis."
For that purpose, the research group organized workshops in 3 cities in Africa such as Accra in Ghana, Cape Town in South Africa and Lilongwe in Malawi. In Ghana the research group focused on sustainable urban-rural linkage and quantified interlinkages between SDG9 & 11 and other SDGs using the IGES visualization tool.
Dr. Saito introduced their engagement.
"Based on these analyses we started discussion with stakeholders and identified more than 20 different solutions in each target country. And then we asked participants which solutions prior to others through three pillars of sustainability, i.e. environment, economic and social sustainability. In this way, we found top 3 for Ghana are gender inclusiveness, investment in basic and economic infrastructure and promotion of modernized and sustainable agriculture systems. The same process was implemented in Malawi and South Africa."
Next speaker is Aki Yonehara, professor of Department of Sociology, Toyo University. Prof. Yonehara stressed the importance of education for achieving SDGs.
The goal of education under the framework of MDGs (Goal 2), adopted at UN millennium summit in 2000, was to achieve universal primary education. That contained quantitative goals, such as primary school enrollment ratio, literacy ratio and the like.
"These indicators are relatively easy to produce evidence. On the other hand, SDGs Goal 4 is to ensure inclusive and equitable quality education and promote lifelong learning opportunities for all. This goal is more qualitative and conceptual. In particular, Goal 4.7 includes highly abstract targets such as Education for Sustainable Development (ESD) and Global Citizenship Education (GCE). We need to unpack and translate such conceptual and abstract goals into the practical and local contexts. Otherwise, it is impossible to realize such education, collect data for monitoring and evaluation, and produce evidence for betterment."
There are 11,500 UNESCO associated schools in 182 countries as leading organizations of implementing ESD. According to UNESCO, "ESD empowers learners to take informed decisions and responsible actions for environmental integrity, economic viability and a just society, for present and future generations." UNESCO certified these schools and 1,033 schools or 9 % of total located in Japan.
Prof. Yonehara introduced activities of schools in Zimbabwe, England, Jordan and Japan, awarded the UNESCO-Japan prize on ESD.
As for Japanese example, Prof. Yonehara took up Okayama city's project.
"This is the project which involves various sectors, actors and local community through both formal and non-formal education across the whole city. For example, ESD café sessions provide citizens with opportunities for collective gathering and learning sustainable society."
"As we see, SDG4 is very conceptual so that it is difficult to evaluate. In order to evaluate it for betterment, we need to operationalize values, mostly invisible values. We need a scientific and local-based approach and we need to accumulate good practices to produce reasonable evidence. However, there is limitation of resources. Teachers are very busy and do not always have enough knowledge and methods for data collection and analyses for evaluation. So collaboration is inevitable between researchers and practitioners," she emphasized.
Mr. Masuhiro Izumiya, mayor of Suzu City Ishikawa Prefecture, was the last speaker. Mr. Izumiya introduced various practices in Suzu.
Suzu City is located at the tip of Noto Peninsula. Now Suzu faces decreasing population.
"It is most important challenge to enhance the attractiveness of Suzu and stop decreasing population," Mayor said.
Suzu City has started to utilize and conserve biodiversity since Noto peninsula was designated as Globally Important Agricultural Heritage System in 2011.
There are many achievements in various activities.
"We launched Noto Satoyama Satoumi Meisters Training Program in collaboration with Kanazawa University since 2007. So far there are 165 Meister from various field such as tourism and agriculture."
Due to these achievements, Suzu was approved as one of the SDGs future cities this June. Following 1st October, Noto SDGs Lab was established in collaboration with business sector and universities to expand their business through extension of markets, development of new goods. Mr. Izumiya mentioned that we would like to build a sustainable future to manage environmental conservation and technology innovation using university's global network. Through these practices, we want to stop depopulation."
Global goals to local achievement
In Panel discussion, panelists questioned toward Meister Program in Suzu City one after another. Dr. Saito asked whether new business had come up to mobilize young generations.
"Among Meisters, there are various professions like the manager of guest house, vacation rental, owner of restaurant and selling sweets. They collaborate each other and get new various business chances. Recently some Meisters try to produce rice without pesticide in paddy for flying ibis from Sado to eat bait. Now they are considering to sell added valued rice," answered Mr. Izumiya.
Prof. Yonehara asked how Suzu school education has been practiced.
"Elementary and junior high school students have been surveying biodiversity and creatures to realize the potential attractiveness and good points in Suzu. Based on this survey, they think the future of Suzu and give presentations to public. Their quality is really high," Mr. Izumiya said.
Prof. Takeuchi also asked whether sense of belonging of residents have been changed after the practices of Globally Important Agricultural Heritage System (GIAHS) and SDGs future city.
"They are proud of approval of GIAHS and SDGs future city. But I wonder it contributes to enhancing charm and expansion business. It is just beginning," Mr.Izumiya said.
Another question came to Suzu from the floor. It was whether sustainability researches could contribute to municipal prosperity.
"The collaboration between Suzu City and Kanazawa University has started for the purpose of human resource development first. After that another goal arose. Achieving SDGs added. It is challenge for us to lead this collaboration for environmental conservation, prosperity of society and business. To seek new value, it is important to collaborate with not only industry, government and academic but also financial institution for funding," Mr. Izumiya answered.
Another question from participants was that how could we apply sustainablity research to speed up action and prevent failure of SDGs achievement by 2030.
"SDGs were globally designed. That is why now we are working on downscaling and how we can translate into local context. As one of the examples I show you in African cities, we discussed with local stakeholders and unpacked complicated issues. So we can identify solutions. Now we can design highly prioritized solution in each study country. It was one example to downscale SDGs," Dr. Saito said.
"I think evaluation of achievement is a key. But at the same time evaluation is the most difficult part under the SDGs framework. During the MDGs period, most of indicators of evaluation were ceiling-based indicators like a school enrollment ratio. 100% achievement exists. But under the SDGs framework we have a lot of non-ceiling indicators like quality of global citizenship or gender equality. It's very difficult to define what 100% means in a practical sense, and it is impossible to achieve those goals without defining them. We have conducted research to translate these conceptual goals to feasible and operational questions to ask. We have to find appropriate questions before solutions. I believe science research contribute to finding questions worth solving," Prof. Yonehara emphasized.
As publisher
At the end of second session, Prof. Takeuchi addressed closing remark.
"It is great opportunity for the Journal of Nature Sustainability tried to develop their concepts and distinguished ideas to general public including different stakeholders. This is good sign for sustainability science to deal with not only cutting-edge agenda but also more integrated aspect of science as well as communication with the society. Therefore I appreciate that Springer Nature started Nature Sustainability and I would like to collaborate as editor-in-chief of Sustainability Science."
Dr. Zabala summarized finally that this event was part of Grand Challenge Program, which Springer Nature started in November 2017.
"The program seeks to generate collaboration on solutions to the world's most pressing problems, by linking the high quality research and independent analysis published by Springer Nature to those policy and business leaders tasked with addressing them. Achieving SDGs was one of the most important fields in Grand challenge program."