News
Arab diets a matter of life and death
Published online 8 April 2019
Subpar diets have become the first global killer, and the Middle East has not been spared.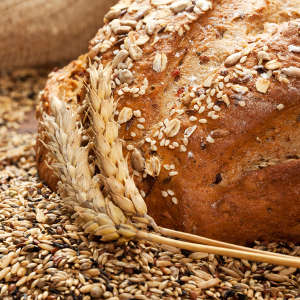 Yemen, Egypt and Sudan have some of the highest rates of diet-related deaths (ranked 14th, 16th and 22nd) and disease burden (ranked 13th, 15th and 20th) worldwide, according to data on food consumption trends gathered from 195 countries for the period between 1990 and 2019. 
The Global Burden of Disease (GBD) Study, published in The Lancet, found that one in every five people worldwide dies from a poor diet. In 2017 alone, 11 million people succumbed to cardiovascular diseases, cancers and diabetes triggered by unhealthy eating, which has become the leading risk factor for death globally, ahead even of smoking. 
In the Middle East, sodium consumption was found to exceed healthy limits, while the intake of whole grains was significantly lower than recommended. 
Walter Willett, one of the GBD's co-authors, explains that the Middle East's limited consumption of whole grains reflects a global trend. "Almost all cultures have switched from whole grain to refined grains as they become more affluent. It has become a symbol of wealth and is more compatible with industrialized and centralized food systems," says the Harvard School of Public Health epidemiologist and nutritionist. Evidence for the range of health benefits associated with whole grain consumption has only recently been reported. Willett insists that replacing refined grains with whole grains should be a public health priority.
Statistically, the region's bad diets are causing a high prevalence of cardiovascular diseases. A more fine-grained look reveals that many of the deaths caused by cardiovascular disease are in fact complications of diabetes, Willett says. 
Also, while obesity is the main underlying cause of diabetes, deaths are rarely attributed to it, says Willett, who stresses that obesity and diabetes rates are high in the Middle East. 
Nahla Hwalla of the American University of Beirut says a limitation of the GBD and similar studies is that, in many instances, scientists need to rely on Food and Agriculture Organization food availability data, because food intake data simply does not exist. "Food availability in a given country is shared by the population, which is not exactly the same as what people consume," she says, adding that socio-economics and other factors also impact dietary habits. 
Collecting high quality data on nutrition and food intake across Arab countries is a first essential step towards informing policies, she adds.
doi:10.1038/nmiddleeast.2019.49
---