News
Qatar Foundation announces the winners of its annual grants
Published online 4 October 2010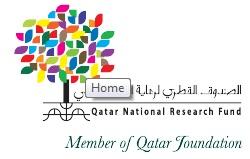 Earlier this year, the Qatar National Research Fund (QNRF) announced the winners of the third round of its National Priorities Research Program, with 13 of the grants going to Qatar's Arab neighbours.
The QNRF, managed by Qatar Foundation for Education, Sciences and Community Development, promotes collaborations between research institutes and the public and private sectors. Its annual flagship grants programme, the National Priorities Research Programme (NPRP), is open to academics in Qatar looking to collaborate with international research institutes.
In its third year, the programme received 536 applications from around the world. After being peer-reviewed by up to five international reviewers, 126 proposals will receive a share of the 113.8 million USD fund. The American University in Beirut (AUB) takes the lion's share of grants awarded to Arab institutes, with funds for eight projects ranging from one to three years duration, starting this month.
The AUB projects include collaborations with Weill Cornell Medical College in Qatar, Texas A&M University in Qatar and Hamad Medical Corporation in Qatar. Several disciplines are included, such as natural science, public health, genetics and nanotechnology. Each of the projects will receive an average annual budget of 122,500 USD.
"[This achievement] underscores the value and great potential of collaborative research, which AUB aspires to cultivate in partnership with local and regional scholars and institutions," said Ahmad Dallal, provost of AUB, in a press statement.
Submissions of Letters of Intent for the 4th round of grants began on 14 September and will close 12 October 2010. Winners will be announced in mid-June 2011. QNRF announced that the new cycle will have a bigger budget with several enhancements. The biggest change effects accommodation for exceptional proposals, which may receive a budget of up to five million USD over five years, considerably more than current grants.
doi:10.1038/nmiddleeast.2010.207
---