Research Highlights
Financing the SDGs
Published online 2 November 2023
The study highlights the potential of using green FinTech for promoting sustainability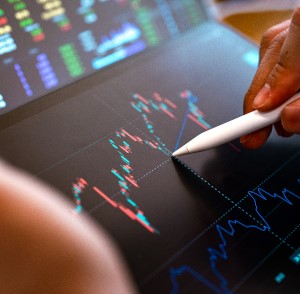 Financial technology (FinTech) has helped drive the transition towards renewable energies, a statistical analysis of the top FinTech economies has found. This highlights the important role that FinTech can play in realizing the Sustainable Development Goals (SDGs).
Green FinTech is the adoption of green finance practices that encourage investment in companies and programmes that benefit the environment and promote sustainability. It harnesses digital technologies such as artificial intelligence, the Internet of Things and blockchain technology. Green FinTech has been attracting attention as a promising way to help realize the SDGs, but its adoption needs to be accelerated in order to reach the 2030 target.
A study led by researchers in Saudi Arabia and the United Arab Emirates has used innovative statistical methodologies to examine the complex relationship between FinTech and renewable energy in USA, UK, Singapore, Australia and five European countries over three decades (1990–2020).
The results revealed a strong positive relationship between FinTech development and the adoption of renewable energy in those countries. Moreover, there was evidence of a bidirectional causal relationship between FinTech and renewable energy in all nations studied.
The study highlights the potential of using green FinTech for promoting sustainability. It's findings will help inform government policies for supporting FinTech innovation.
doi:10.1038/nmiddleeast.2023.226
---