Features
Interview
Academic sustainability in the Arab region begins with its people
Published online 25 April 2022
Human capital, collaboration and innovation are key for the sustainability of MENA higher education institutions.
Academic sustainability in the Middle East and North Africa (MENA) region faces many challenges, with states realising they need to invest more to remain globally competitive. 
To discuss the diversity of regional experiences and the sustainability and future of higher education institutions in the Arabic-speaking MENA region, a panel of experts joined a recent webinar hosted by Nature Middle East and moderated by its chief editor, Nadia El-Awady.
A challenging road towards sustainability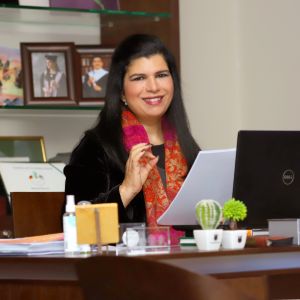 Today's complex and globalised world bears little relation to the state-centred reality of the previous century, when most of the MENA region's academic infrastructure was established, creating a hierarchy that educated and trained large numbers of students to serve a state-building agenda, says Her Royal Highness (HRH) Princess Sumaya bint El Hassan, president of the Royal Scientific Society of Jordan. "Today, this approach is at best under-serving the community and at worst is damaging our hopes of building better, more responsive and sustainable societies. We must trust our talent and allow it to be unlocked and given the right opportunities," she says.
Jordan faces many of the growing global challenges that demand sustainable solutions, from energy and environment to food security and urban expansion. "Complex and systemic issues demand input from multiple disciplinary perspectives," says Princess Sumaya. Most universities in Jordan and throughout the region maintain traditional mono-disciplinary academic silos that served a reality that has passed, she says.
Efforts for higher education institutions across much of the region to become economically sustainable face significant funding challenges. The primary source of non-state funding for public universities comes from tuition fees, which has led to a focus on increasing admission numbers to cover educational and operational costs. This has come at the expense of delivering quality education and has diverted faculty away from research, Princess Sumaya says, threatening the sustainability of university business models and their potential for beneficial output for societies.
To become more economically sustainable, universities can search for new sources of financing through competitive funds, university endowments and research chairs, as well as from the economic and industrial sectors. Funding efforts should be informed by long-term strategy, including investment plans and initiatives to raise additional resources. 
Academic autonomy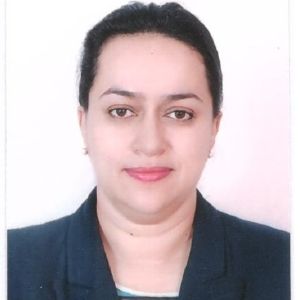 Promoting decentralisation to enable greater autonomy and academic freedom is key to making Arab higher education institutions more responsive, adaptable and sustainable. "A university needs autonomy to be able to adapt and react quickly to a constantly changing socio-economic environment, and to face an increasingly open and competitive world," says Dalila Loudyi, professor of water and environmental engineering at Hassan II University of Casablanca's Faculty of Science and Technology. 
In Morocco, a process of regionalisation began in 2015 and gave decision-making power to elected regional councils for all sectors, including higher education. Loudyi says higher education institutions are important to regional economic and territorial development, and that decentralisation has made Moroccan universities more autonomous at the financial and administrative levels. However, the efficiency of decision-making needs to be improved. 
Across the region, institutional independence remains a challenge because both public and private universities are too closely tied to state apparatuses and outdated hierarchal principles, says Princess Sumaya. "Whether administratively, financially or academically, they lack the independence essential to innovation. They are stagnant when a drive to sustainability requires a free flow of action and ideas."
Data transparency and sharing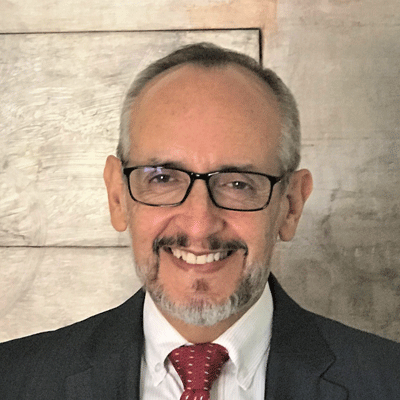 Finding solutions requires transparency and well-collated data. This is undermined by a culture of limited sharing of information, says Francisco Marmolejo, president of higher education president at Qatar Foundation. "We need to build culture that recognises that gathering adequate evidence will be the best way for us to improve the work that we do in higher education," he says.
The creation of adequate educational ecosystems through innovative strategies is necessary to shift towards knowledge-based economies and societies, says Marmolejo. A good example of this is Education City in Qatar, a unique ecosystem of eight world-leading universities offering 70 undergraduate and graduate programs on one campus. Education City demonstrates "how we can transition towards much more coordinated, performance-improved, autonomous, but accountable systems of higher education that are highly needed in the region," he adds. 
Taking climate change seriously
Higher education institutions have a critical role to play in equipping students with the knowledge and skills needed to address the most pressing issues of our time, chief among them climate change.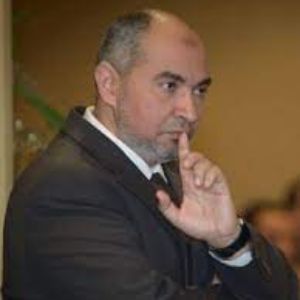 Egypt's Zewail City of Science, Technology and Innovation prepares students to take on these challenges through a multi-disciplinary approach that emphasizes student collaboration and project-based work, while incorporating real-world issues like climate mitigation at every stage, along with practical experience outside the classroom and interactions with decision-makers, explains Moustafa Badawy, associate professor and director of the Valley of Science & Technology, Zewail City. "We need to get students fully involved, because climate change and how we deal with it should be everybody's business," he says.
COP27 and COP28, which will be held in Egypt and the United Arab Emirates, respectively, will bring opportunities to bolster local academic engagement at multiple levels. From setting, analysing and disseminating the COP agendas, and involving students in discussions around the climate conferences, to acting as communication conduits with society and as science advisors to governments, "higher education institutions have a great responsibility to assist the COP process," says Princess Sumaya.
The 2022 and 2023 UN climate change conferences also present a window to boost regional exchange and collaboration. "We normally look for collaboration from North to South. Now, I think our region has a lot of experience…and collaboration and cooperation in the region is a must. We don't need to repeat past mistakes. We can try to learn from each other," says Badawy.
Marmolejo says that in most of the world, the first priority for international collaboration is within the same region. "The only region that doesn't have that is the MENA region, and I think we can repair that if we actively engage in knowing each other, connecting with each other and building something together — the next way of higher education for the region," he says.
Any push for sustainability must begin with the human capital that makes it possible. "The greatest resource of any nation is its people, and future prosperity and sustainability lies in unlocking the innovative capacity to explore, discover and create," says Princess Sumaya. "We know that a real innovative spirit once defined our Arab world. It urgently needs a reboot and our education institutions must be the drivers of that process."
The panellists concluded with recommendations for future actions: 
• Establishing a network of MENA higher education institutions to build a more robust system of regional higher education
• Seeking novel sources of funding to achieve economic sustainability 
• Building a culture in higher education institutions that goes beyond quality control and assurance to quality enhancement, to improve institutional effectiveness
• Creating adequate educational ecosystems to help the MENA region transition towards sustainable knowledge-based economies and societies 
• Increasing MENA collaboration and cooperation to learn from the wealth of regional knowledge and experiences 
You can watch the full webinar here: https://events.streamgo.live/towards-more-sustainable-arab-academic-institutions/live
doi:10.1038/nmiddleeast.2022.22
---