News
Adolescent health: A call to action
Published online 20 March 2019
The world's adolescents are facing huge health challenges. In the Middle East, these range from a high incidence of injuries to greater rates of obesity.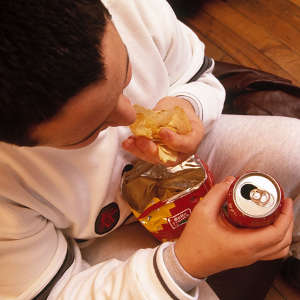 Today's youth are facing greater health challenges than those encountered 25 years ago, but investments in their wellbeing are not keeping pace, according to a study1  published in The Lancet. 
In 2016, the number of people aged 10 to 24 reached 1.8 billion, the highest number in human history. This growth has mainly taken place in low- and middle-income countries where investments in health, education, and legal systems have not kept up with the demographic change.
An international team of researchers tracked the progress of adolescent health in 195 countries between 1990 and 2016 against 12 indicators, including tobacco use, obesity, anaemia, secondary school education, child marriage, nutrition and chronic diseases. 
"We previously showed2  that health and education are important for economic development. This study provides evidence that the health community is not investing in adolescent health," says Ali Mokdad, director of Middle Eastern initiatives at the Institute for Health Metrics and Evaluation, University of Washington, USA. 
The study shows that, compared to 1990, there are now 180 million more adolescents that are overweight and obese, and 75 million more that are anaemic. Adolescents living in the Arab Gulf countries of Kuwait and Qatar were among those with the highest rates of obesity.
Overall, the absolute number of young people not completing secondary education has changed little since 1990, remaining at around 300 million. But young women in low- and middle-income countries are five times less likely to be in employment or training compared to young men.
In parts of the Middle East facing unrest, adolescent suicide rates are on the rise, in addition to interpersonal violence and mental health problems. "Due to the unrest in some countries, adolescents are facing a dual health burden from infectious and non-communicable diseases," Mokdad explains. The largest burden of injuries in adolescents worldwide is in Syria, Afghanistan, Yemen and Iraq. 
The authors are keen to repeat the study including more indicators. "Our aim is to show that investing in this age group is a wise decision and will have a high return on investment," says Mokdad. 
doi:10.1038/nmiddleeast.2019.37
---
Azzopardi, P. S. et al. Progress in adolescent health and wellbeing: tracking 12 headline indicators for 195 countries and territories, 1990–2016. The Lancet http://dx.doi.org/10.1016/S0140-6736(18)32427-9 (2019). 
Patton, G. C. et al. Adolescence and the next generation. Nature 554, 458–466 (2018).