Features
Commentary
Finding acceptance for a life-saving vaccine in the Arab region
Published online 24 December 2018
Social mores are slowly changing across the Arab world. Education and awareness about sexually transmitted disease prevention needs to keep up, says Rihab Gamaoun.1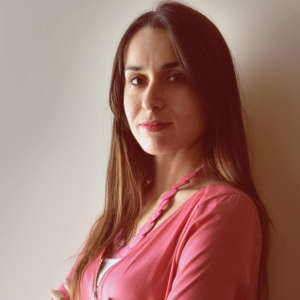 Strict religious adherence is common across Arab societies, leading to relatively conservative sexual behaviours compared to some other cultures.2  Historically, there has been a low prevalence of sexually transmitted infections (including the human papillomavirus, known as HPV) in this geographic region compared to the rest of the world.3  However, with rapid lifestyle changes brought by globalization, sexual behavioural patterns, especially among younger generations, are becoming more liberal. The phenomenon is expected to lead to a rise in the prevalence of sexually transmitted diseases and related cancers, such as cervical cancer, in the Arab region.2 
Despite efforts over the last two decades, there is relatively low cervical cancer screening coverage across the Middle East and North Africa (MENA) region. The World Health Organization (WHO) and other health agencies and experts are advocating for the HPV vaccine as an effective intervention, to overcome barriers in access to health services, and to eradicate most of the preventable cancers related to HPV. However, cultural and religious conservatism throughout the MENA region has prevented the inclusion of the HPV vaccine in national immunization programmes by health policy-makers, for fear of public backlash. 
Assessing attitudes with research
To explore this issue, a systematic review recently published in the Eastern Mediterranean Health Journal, the official periodical of the WHO Eastern Mediterranean regional office, investigated awareness of HPV infection and the acceptability of the vaccine among several sub-populations in Arab countries.4  The results revealed moderate to high HPV vaccine acceptability — despite low to moderate knowledge about HPV infection — and an openness among the public, and healthcare providers, to learning about the virus and its prevention.
Another recent study conducted in Tunisia, which included 452 women and 55 gynaecologists5, investigated the acceptability of the HPV vaccine. The work aimed to glean the estimated success rate of a potential national HPV vaccination programme in Tunisia based on feedback from women and health professionals involved with cervical cancer prevention promotion (a role performed by gynecologists in Tunisia).
The results revealed very high levels of HPV vaccine acceptance and an expressed interest to learn more about cervical cancer prevention methods among Tunisian women. More than 80% of women surveyed reported a willingness to receive the HPV vaccine if recommended by their physicians. They also expressed willingness to pay to have their daughters or future daughters vaccinated against HPV, even if the cost is relatively high. More than 90% of women surveyed were in favour of the introduction of the HPV vaccine in the national vaccination programme to make it accessible and free for all Tunisian girls.
It is notable that high HPV acceptability rates were recorded despite participating women having limited knowledge about HPV and cervical cancer. Only 38.7% of women recognized the etiologic link between HPV infection and cervical cancer, and only 38.9% were aware of the recommended frequency of the Pap smear test. 
These findings confirm public support for the HPV vaccine, and that the cultural reasons usually cited by health authorities as a major barrier for an HPV vaccination programme are not evidence-based. This trend is not only relevant to Tunisia. Other studies have also reported the same moderate to high acceptability of the HPV vaccine among women from other countries in the MENA region.4, 6 
Educating healthcare professionals
It is interesting to note that the study found less evidence of HPV vaccine acceptability among the gynaecologists surveyed. Also, most of the participating obstetrician/gynaecologists reported having extensive knowledge of cervical cancer and the Pap smear test, while having relatively less knowledge about the HPV vaccine. The vaccination's high retail cost was reported by these doctors as a limiting factor against the widespread introduction of the HPV vaccine. As an example, the current price of one bivalent vaccine dose in a Tunisian pharmacy is around US$45,7  whereas the bulk price can be as low as US$9.50 per dose when the vaccine is included in an immunization programme8 . 
Other limiting factors cited include the cultural barrier associated with introducing a vaccine against a sexually transmitted infection in Arab societies that do not tolerate sexual relationships outside marriage; limited awareness about HPV infection among women; and relatively limited knowledge among medical professionals about the vaccination, its efficacy and potential side effects.
It is increasingly evident that collaboration is urgently need between countries in the MENA region to develop ongoing education on the HPV vaccination among health professionals involved in cervical cancer prevention. This will ensure that health professionals are well informed about the vaccination and on how to promote it among their patients. Education and awareness intervention strategies, whether they target health professionals or Arab women more generally, will undoubtedly enhance knowledge about HPV, its complications and the potential success of HPV national vaccination programmes in MENA countries.
doi:10.1038/nmiddleeast.2018.166
---
Dr Rihab Gamaoun is an epidemiology and clinical development consultant. She has several years of international experience in health outcomes, pharmaco-economics and project management, especially in relation to health service access in the context of international development. Her academic background includes a Ph.D. in pharmaco-epidemiology and preventive medicine from the University of Monastir, Tunisia, an M.Sc. in pharmaco-epidemiology, bio-statistics and health-economics from the University of Montreal, Canada, and a B.Sc. in biological sciences  from the University of Montreal, Canada. Her doctoral research focused on the study of the acceptability of cervical cancer prevention methods in the MENA region and among different sub-populations in Tunisia (women, medical students and OBGYN physicians. Her doctoral thesis led to the publication of three studies in Vaccine, Eastern Mediterranean Health Journal (EMRO-WHO) and the Journal of Preventive Medicine and Hygiene.
El-Kak F. Sexuality and sexual health: constructs and expressions in the extended Middle East and North Africa. Vaccine. 31(6), G45–G50 (2013).
Khodakarami, N. et al. Human papillomavirus infection in women with and without cervical cancer in Tehran, Iran. Int. J. Cancer. 131(2), E156-161 (2012).
Gamaoun R. Knowledge, awareness and acceptability of anti-HPV vaccine in the Arab states of the Middle East and North Africa Region: a systematic review. East. Mediterr. Heal. J. 24(6), 538-548 (2018).
Gamaoun R. Awareness and knowledge about cervical cancer prevention methods among Tunisian women. J. Prev. Med. Hyg. 59(1), E30–E35 (2018).
Tonguc, E. et al. Knowledge about HPV, relation between HPV and cervix cancer and acceptance of HPV vaccine in women in eastern region of Turkey. J. Gynecol. Oncol. 24(1), 7–13 (2013).
Doctors Without Borders. The Right Shot: Bringing Down Barriers To Affordable And Adapted Vaccines; 2015. www.msfaccess.org. Accessed May 9, 2017.
Pan American Health Organization. EXPANDED PROGRAM OF IMMUNIZATION VACCINE PRICES FOR YEAR 2018. https://www.paho.org/hq/index.php?option=com_docman&view=download&category_slug=vaccines-9979&alias=43314-revolving-fund-vaccine-prices-2018-314&Itemid=270&lang=en. Accessed November 14, 2018.