News
Live webinar: The future of mRNA technology
Published online 3 February 2022
On 10 February from 16:00 to 17:30 GMT, Nature Middle East is hosting three experts from the Arab region to talk about the past, present and future of mRNA technology.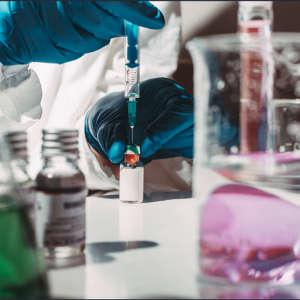 mRNA technology has become a household name due to its use in the production of two of the leading COVID-19 vaccines. But the technology is not new. Scientists around the world have been experimenting with it for decades, with potential applications in the fight against malaria, HIV and cancer. So what exactly is mRNA technology and what else can it be used for? Can this new technology really promise a new era for medicine?
On 10 February from 16:00 to 17:30 GMT (19:00-20:30 KSA), Nature Middle East is hosting a webinar on the future of mRNA technology with three experts in the field.
Afaf El-Sagheer is a research fellow at Oxford University's chemistry department in the UK, where she is using click chemistry to assemble novel, long modified, biocompatible DNA and RNA constructs for gene synthesis and editing for applications in biology and medical diagnostics and therapeutics. 
Mohamed Boudjelal is the chairman of King Abdullah International Medical Research Center's core facility and drug discovery unit in Saudi Arabia, and has worked previously at GlaxoSmithKline and Pfizer pharmaceutical companies. 
Menattallah Elserafy is an assistant professor at Zewail City of Science and Technology's Center for Genomics in Egypt. She utilizes budding yeast as a model organism to identify novel gene functions in DNA repair and genome maintenance pathways. 
The event is free and registration is now open. It will include short presentations from each of the experts, followed by a moderated discussion with Nature Portfolio's executive editor, Mohammed Yahia, and a chance for registrants to ask questions.
doi:10.1038/nmiddleeast.2022.4
---