Features
Achieving work-life balance in academia
Published online 20 October 2021
Academics describe the challenges they face and the choices they make to ensure a work-life balance.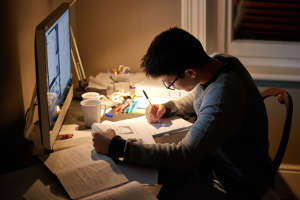 Each morning, Rabie Saidi, lead data scientist at the European Bioinformatics Institute in Cambridge, UK, waits for the bus that will take him to campus to start his day. Twelve hours later, he wraps up his work and heads home, where he might work for another couple of hours before he logs off. This is a typical day in many researchers' lives, where achieving a work-life balance is becoming increasingly challenging.
In a 2020 survey, Wellcome asked researchers about their work cultures. The results "paint a shocking portrait of the research environment," said Wellcome's director, Jeremy Farrar, in the report's executive summary. Many researchers described their work environments as insecure, pressured, stressful, toxic and biased.
A researcher's time must be split between teaching, writing grant applications, working on projects and sometimes organizing conferences and training. Current academic working environments can appear to favour productivity over professional development, mentorship and researchers' wellbeing. Often, this productivity is only measured by publication in peer-reviewed, high-impact journals and securing funding for lab projects, leading  to a hypercompetitive culture. "It is just like being inside a hamster wheel," says Islam Hussein, senior scientist at a biopharmaceutical company in the US.
Work-life balance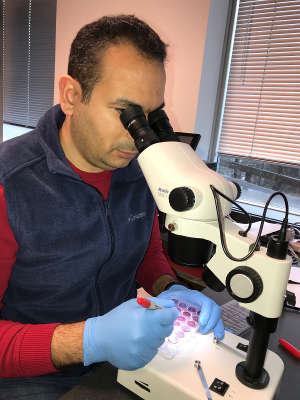 It does not get easier as researchers progress from post-graduate student to postdoctoral fellow and principal investigator. Researchers have a variety of never-ending responsibilities and tasks at each stage of their career. According to the Wellcome report, 40% of fulltime employed survey respondents work an average of 41 to 50 hours per week, with 32% reporting more than 50-hour work weeks. The pressure created by the competitive and demanding nature of the job makes it difficult for researchers, especially those at the early career stage, to have an appropriate work-life balance.
"Work was really overwhelming and I am trying to switch that back now," says Hanan Badr, the soon-to-be chair of public spheres and inequalities at the Department of Communication Studies at the University of Salzburg, Austria. Badr describes how her family life suffered due to many nights spent at conferences or working on papers, grants and proposals. "It is my intention now to give them more time." 
The stresses of academia can have long-lasting and profound impacts on family life. "I know many academics who have chosen to stay single or without children," says Hussein. Saidi thinks his academic life was a significant factor in staying single until his late 30s.
Malak Abedalthagafi, founding chair of the Genomics Research Department at King Fahd Medical City, Saudi Arabia, says it's important that people balance four aspects of life: work, social life, soul and body. "I used to work around 16 hours a day," she says. But she now exercises three times a week, eats healthily, meets friends, practices meditation, and gets involved in spiritual activities. Abedalthagafi also sees great value in time management hacks for more productivity, which does not necessarily mean working longer hours.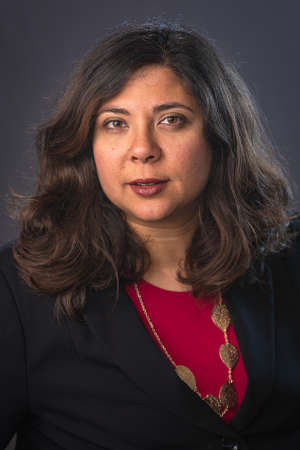 Saidi thinks he succeeded to some extent at maintaining a work-life balance by following some rules that he put down for himself. "I pin some non-work-related activities around my weekly schedule," he says. These include things that help him stay healthy and give him pleasure, like playing volleyball, going to the gym or just hanging out with friends. "Doing all this stuff makes me feel good, and that reflects positively on my work."
Saidi has also set some boundaries between work and other aspects of life. "I never talk with my friends about my work, except if something exciting is going on," he says. 
But these sorts of boundaries were eroded for many during the COVID-19 pandemic. "With all the online meetings and working from home, sometimes it is challenging to know when to stop," says Abedalthagafi. Nevertheless, it is necessary to manage screen time for remote work to avoid burnout.
Saidi was stranded for a year in Cambridge during the pandemic, with little to do around the city. He plans to visit a therapist once he is back from a short visit to Tunisia, his homeland, to explore how this may have impacted his mental health. "I think COVID has shown us how an imbalanced work lifestyle can have a psychological impact."
Priorities and choices
Attaining a work-life balance at the different career stages of academia is all about organizing priorities and making the necessary decisions. This can more easily be done if early career researchers know what they are signing up to at the start, figure out their options and then plan ahead. "Becoming an academic scientist is only one of many options, like working for the government, industry, or maybe working as an editor for a scientific journal," says Hussein.
After around 15 years in academia, Hussein could not find a way to strike a balance between his personal and professional life. This is why he chose a different career path, where he does most of the academic work he loves, while avoiding the few things that annoyed him and did not fit with his personality. The switch to industry has made him happier.
For Abedalthagafi, the choice was also difficult. When she returned to Saudi Arabia some six years ago following a stint in the US, she worked as a physician while also setting up a new research lab. "I realized I just could not do both. So I had to choose."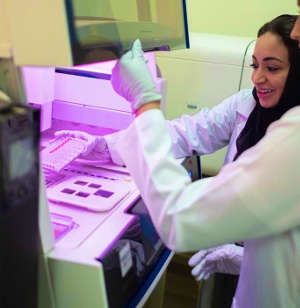 Abedalthagafi's priority was the research work, so she gave up her clinical practice. By doing so, she was able to free up a lot of time, which she invested into training her students. Today, she delegates some work to her students, giving her more time for a balanced life.
Despite the challenges, many researchers find academia rewarding and fulfilling; and with good reason. "Academic life – doing research and teaching – it's all about passion. That is why many people stick around for so long," says Badr. 
Academic life is stressful, Abedalthagafi confirms, "but as a researcher I know what I do will benefit many people whom I won't actually meet. Just remember the impact your work will have."
Are you an Arab academic or are based in the Arab region and would like to share how you achieve a successful work-life balance? Consider writing a commentary for Nature Middle East describing your experience. We'd love to hear from you. E-mail us at NatureMEast at nature.com.
doi:10.1038/nmiddleeast.2021.82
---