Features
Fuel shortage adds to Lebanon's deepening woes
Published online 13 September 2021
Nation paralyzed with emerging crises in the healthcare, academic and environmental sectors.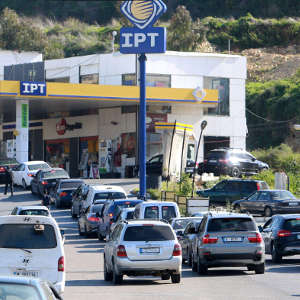 Since the economic meltdown and crumbling of government in 2019, Lebanon has been struck by a series of events, including the COVID-19 pandemic and the Beirut port explosion, that have ultimately paralyzed the nation and impacted crucial sectors.
Lebanon's GDP has plummeted by around 40%, leaving more than half of the population below the poverty line, with reduced access to food, healthcare, education and water. 
Prices in the small country have skyrocketed, and now an acute fuel shortage is causing regular electricity plant shutdowns that have impacted the water supply system and hospitals. The shortages have been blamed on smuggling, hoarding and the government's inability to secure deliveries of imported supplies.
Several small hospitals have had to close after failing to maintain access to the fuel needed to run private generators. "The most serious alert came late in August from two major care centres in Beirut," says epidemiologist, Salim Adib, of the American University in Beirut (AUB). On August 14, its medical centre (AUBMC) released a statement saying 40 adults and 15 children on respirators would die within two days if the electricity was cut due to the fuel shortage. The government stepped in by providing emergency fuel from the military's stocks to this and the other centre, but such measures are not sustainable, says Adib. On September 6, the Lebanon Humanitarian Fund announced it was allocating US$6 million to alleviate the impact of the fuel crisis on healthcare services.
The AUBMC will not be entirely shutting down soon, but several hospital floors are still winding down, and elective surgeries are being spaced to accommodate the reduction in bed availability. 
The unregulated use of diesel-fuelled private generators began in Lebanon during its civil war between 1975 and 1990 to compensate for the neglect and destruction of the country's energy infrastructure. Najat Saliba, professor of chemistry at the AUB, who had conducted research in 2012 on carcinogen exposure as a result of the use of private generators, suggests exposure may have increased eight fold. "Back then, they were used for about three hours a day, now they are running nearly all the time," she explains. Generally, electricity generation and energy production contribute 40% of the country's CO2 emissions.
The fuel crisis has also had a direct toll on academics and researchers. AUB civil and environmental engineer Issam Srour feels lucky; he lives by the campus and does not need to drive. But some of his colleagues have failed to turn up at work because they can't find gasoline or black market prices are prohibitively expensive. The same goes for postgraduate students. "And when we are home, there is no electricity or internet to be able to work," says Srour.
The situation requires collaboration between all sectors in the country. After the Beirut port explosion, Saliba and others from a variety of backgrounds founded a grassroots initiative called Khaddit Beirut, which aims to find sustainable solutions for community health and education, environmental health, and local business challenges. Lately, the initiative has been working on helping schools to hold their classes online. "We are trying to establish secure computer labs for schools, teachers and students," explains Saliba. 
A new government was announced on September 10, with a mandate to put together emergency plans to try to stop the economy's rapid downfall and improve social support. The latest administration has not yet announced plans, but Adib says Lebanon needs to be managed differently and the government must enact emergency measures to save the country. "We need to enact reforms that enable international emergency aid to arrive. We need to stop the social, economic and humanitarian disaster."
doi:10.1038/nmiddleeast.2021.77
---