Research Highlights
Detailed bird genome resource takes flight
Published online 11 November 2020
A newly released dataset comprising genomes for 363 bird species will transform understanding of avian genetics and diversity.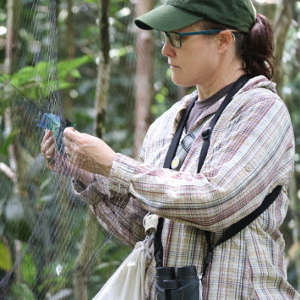 An international team has made a leap forward in piecing together the genetic jigsaw that leads to the astonishing diversity of birds on Earth. This latest study is part of the international Bird 10,000 Genomes (B10K) project, which aims to sequence, categorise, and compare genomes for all avian species. 
Guojie Zhang at the University of Copenhagen, Denmark, together with over 150 scientists from institutes across the world, including New York University Abu Dhabi, UAE, have released the genomes of 363 avian species, representing 92 per cent of the world's bird families. Of these, 267 genomes represent species that have never been sequenced before. 
From the humble-yet-vital chicken to rare species found in isolated regions, this new resource provides extensive comparative data to study evolution – not just of birds, but of all life on Earth.  
"The genomes will help scientists unravel the genetic mechanisms underlying speciation and adaptation processes, and results will feed directly into conservation projects," says Zhang. 
The data represents decades of work by hundreds of researchers. Almost half of the new genomes were created using DNA samples from museum collections and the rest were painstakingly collected in the field. In total, the team analysed over 17 trillion DNA base pairs. All the genomes are freely available to the global scientific community for further study.
"Developmental biologists might explore how bird shapes and plumage evolved, or how some birds lost flight," says Zhang. "Other groups might study birds that are resistant to avian flu, or explore migratory behaviour. The possibilities for these data are endless."
doi:10.1038/nmiddleeast.2020.119
---