News
HIV rates rise among Middle East sex workers and clients
Published online 1 July 2019
Poor access to HIV services for Middle East female sex workers is contributing to the spread of infection.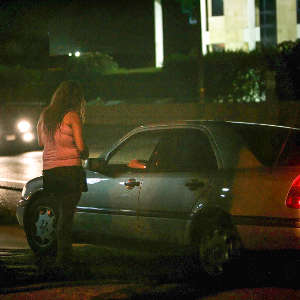 A review of studies on HIV infection among female sex workers and their male clients in the Middle East and North Africa (MENA) highlights a steady growth in infection levels since 2003. 
Epidemiologist, Hiam Chemaitelly, at Weill Cornell Medicine–Qatar (WCM-Q) and colleagues reviewed population size estimation and HIV prevalence studies involving data from nearly 300,000 sex workers and 30,000 clients in 17 of the 23 MENA countries. 
Based on the data from the studies, the team estimates the mean HIV prevalence in female sex workers and their clients across all countries as 1.4 per cent and 0.4 per cent respectively. 
There were large differences in infection levels among female sex workers and their clients within MENA. Pooled prevalence was less than one per cent in most countries, 1–5 per cent in North Africa and Somalia, 17.3% in South Sudan, and 17.9% in Djibouti. 
Strikingly, the data showed a 15 per cent rise in infection prevalence among female sex workers and their clients since 2003, around the same time infection rates rose in the region among people who inject drugs and men who have sex with men. Still, more than half of the countries had zero or close to zero HIV levels in female sex workers, suggesting limited HIV dynamics.
"There is a pressing need for expanding existing HIV surveillance and monitoring systems and for increasing the coverage for HIV treatment and prevention programmes across MENA," says Chemaitelly.
Data on HIV transmission, treatment, and prevention varies substantially between and within countries. Alarmingly, only 18 per cent of sex workers were ever tested for HIV, according to the studies reviewed, which is far below the globally accepted target of 90 per cent. Many female sex workers and clients could be unaware of an infection, putting others at risk. 
According to the study authors, immediate measures to contain these emerging epidemics should include expanding HIV testing and treatment coverage, which is currently only at 30 per cent among HIV infected individuals across MENA, as well as establishing programmes that encourage condom use.
"There is a serious stigma associated with sex work in almost all MENA countries, making it difficult to collect data from female sex workers and determine the extent of HIV infection among them," says epidemiologist, Sherine Shawky, of the American University in Cairo, who was not involved in the study. "The evidence indicates that all MENA countries have an HIV threat for women in general and female sex workers in particular…The authors [of this study] made the best use of available evidence and applied a rigorous methodology. We hope to see more of such research in MENA countries to halt the HIV epidemic," she says.
doi:10.1038/nmiddleeast.2019.94
---
Chemaitelly, H. et al. HIV epidemiology among female sex workers and their clients in the Middle East and North Africa: Systematic review, meta-analyses, and meta-regressions. BMC Medicine 17, 119 (2019).