Research Highlights
Mutated gene can trigger childhood inflammatory bowel disease
Published online 23 January 2019
Scientists detect gene mutations that can impair immune response and trigger inflammatory bowel disease in some children.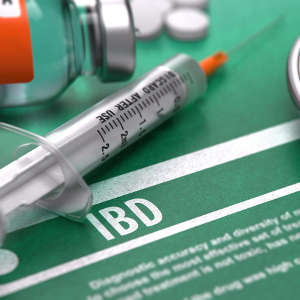 A research team, including scientists in Saudi Arabia and Algeria, has identified gene mutations that can affect immune cell function and trigger inflammatory bowel disease in some children.
Little is known about very early onset inflammatory bowel disease (VEO-IBD), a condition that affects children and causes growth failure, abdominal pain, and diarrhoea. VEO-IBD can be severe in some cases and is often resistant to conventional treatment. Understanding what causes the disease is critical for the clinical management of these patients.
Researchers wanted to find out if mutations in a gene that encodes for 'receptor-interacting serine/threonine-protein kinase 1 (RIPK1)', a key signalling protein that controls inflammation and cell death, has a role in disease.
They identified RIPK1 mutations in eight from among 2,000 children with severe VEO-IBD and/or immunodeficiency. RIPK1 deficiency was found to affect the functions of several immune cells, including macrophages and lymphocytes. 
Silencing the counterpart of the human RIPK1 gene in mouse intestinal epithelial cells triggered inflammation and cell death. This shows that RIPK1 deficiency disrupts the function and stability of intestinal epithelial cells, which form a barrier against pathogens and kill them by secreting small antimicrobial proteins.     
"This study indicates that RIPK1 deficiency is a novel molecular cause of VEO-IBD; a finding that can be a step toward routine genetic testing and personalized therapy," says lead researcher Daniel Kotlarz of Ludwig-Maximilians-Universität Munich, Germany.  
Using the study data and sophisticated disease models, the team plans to further decipher the molecular disease mechanisms of RIPK1 deficiency in order to develop and test personalized therapies for VEO-IBD.
doi:10.1038/nmiddleeast.2019.9
---