News
Cancer diagnosis increases suicide risk
Published online 9 January 2019
Suicide risk rises following cancer diagnosis, varying according to prognosis and cancer type.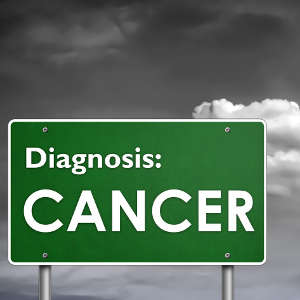 The risk of suicide increases significantly within the first year following a cancer diagnosis in comparison with the general population, research has found.
Scientists, including four from Ain Shams University in Egypt, reviewed the data of more than 4.5 million people diagnosed with cancer between 2000 and 2014 in the United States.
Suicide was the cause of death in 1,585 patients; 87 percent were male and one third had metastatic disease.
Within the first year of a cancer diagnosis, patients were more than 2.5 times more likely to commit suicide than the general population, the researchers found. The risk of suicide was dependent on the type and prognosis of cancer. Patients diagnosed with pancreatic or lung cancers were more likely to commit suicide compared to other types.
The study also found that the second month after a cancer diagnosis carried the highest risk of suicide. 
Hesham Hamoda, assistant professor of psychiatry at Harvard Medical School, USA, says the approach to cancer care needs to change. 
"Mental health staff should be embedded within oncology teams, and natural networks such as family and friends should also be empowered and trained to provide emotional support," he says.
David Smith, senior research fellow at Australia's Cancer Council, who has researched the risk of suicide among prostate cancer patients in Australia, agrees.
"We support a more integrated and proactive approach to the mental health of cancer patients," says Smith, who was not involved in the study. Male cancer patients tend to "internalise rather than seek traditional support services," he explains, often meaning they fall through the cracks. 
Unlike colorectal, pancreatic and lung cancer, the risk of suicide after a breast or prostate cancer diagnosis did not increase significantly. The study's co-author, Ahmad Samir Alfaar from the Berlin Institute of Health, attributes this to medical advances in the past few decades, Internet use, doctors' bedside manner, and differences in research funding between cancers.
"Care must be taken when providing patients with information about their disease. We believe that the method of providing healthcare messages should be adjusted, as prognosis is just a number and doesn't reflect each cancer case," he says. 
doi:10.1038/nmiddleeast.2019.4
---
Saad A. M. et al. Suicidal death within a year of a cancer diagnosis: a population-based study. Cancer http://dx.doi.org/10.1002/cncr.31876 (2019).