Features
Nature Index 2019: A year of Arab science in numbers
Published online 25 August 2019
The Nature Index 2019 rankings bring fresh insight into Arab institutions' global research standing, with an impressive performance from Saudi Arabia.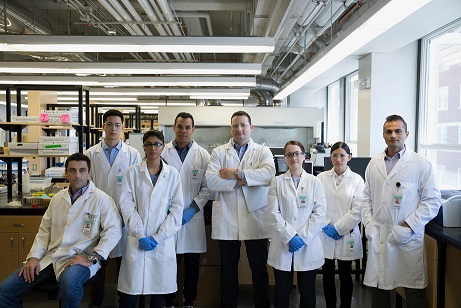 The 2019 Nature Index rankings of the world's scientific organizations, based on articles published in a selection of high quality journals, reveals a growth in science publication within institutions in Arab states. The newly released data reveals strong regional performance from Saudi Arabian and Egyptian universities. One Saudi university, King Abdullah University for Science and Technology (KAUST), even breaks into a list of the world's top 100 research facilities.
The Nature Index is a ranking of over 10,000 global research organizations on their contribution to research published in 82 high quality journals. These journals are chosen by independent panels of researchers in the different fields of natural sciences to be the leading journals in their fields. 
To compare institutes, the Index uses article count (AC), a measure of the number of papers published with an affiliation to an institute, and fractional count (FC), which is a rough measure of an institute's contribution to a certain paper. 
This year's ratings of the 16 Arab countries covered by the Index, based on research output throughout 2018, show strong performances from Saudi Arabia – with the country boasting the top three Arab institutions, and five of the top ten. 
KAUST ranked highest, scoring an FC of 103.76. In far second and third place comes King Abdulaziz University and King Saud University, with 9.93 and 6.43, respectively. The result from KAUST places the university at 4th in the Middle East, surpassed by Israel's Weizmann Institute of Science (FC 169.56), the Hebrew University of Jerusalem (FC 107.23), and the Technion-Israel Institute of Technology (FC 105.01). 
Institutions from Qatar, Lebanon, the UAE, and Oman also make the Arab world top ten, with North African academia narrowly missing the cut. Nevertheless, 55 of the 80 ranked entities from Algeria, Egypt, Libya, Morocco, Sudan, and Tunisia saw positive increases on their scores from last year. This figure includes 29 organizations which had no score in the 2018 tables, potentially indicating a positive move towards high quality research in countries that may be facing academic challenges. 
Egypt dominates in North Africa, with seven of their research institutes placing in this region's top ten, led by Ain Shams University (FC 2.16), which also placed 8th in all of Africa under the physical sciences category, and 8th in chemistry – narrowly beaten by the Tunisian University of Monastir, which came in 7th.
Quality over quantity?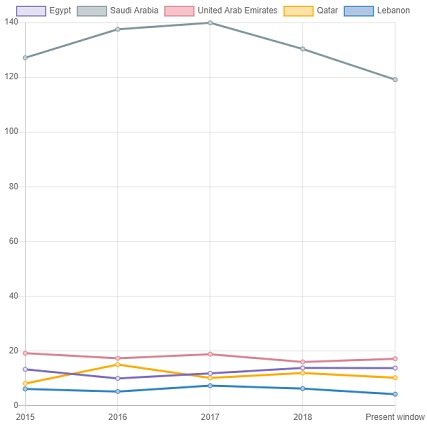 This year, in a first, Nature Index editor-in-chief Catherine Armitage detailed how their rankings don't typically account for the size of an institution, or what percentage of their total research output is placed into high quality journals. Therefore, this year, they did just that—create a 'normalized' ranking based on an organization's ratio of high quality publications into the 82 journals used by the Index, compared to their total publications in the field of natural science. The normalized list is constrained to the top 100 performers. 
This new metric significantly shakes up the leader board. KAUST moves up from its FC rank of 111th to 18th globally, indicating that a high percentage of its research is placed in top-quality journals. The Saudi university is the only Arab institution to make the normalized top 100. Niveen Khashab, associate professor of chemical science at KAUST, shared her thoughts on the university's Nature Index performance: "It's created a lot of hype here, people are ecstatic and proud… Since KAUST started, we've just wanted to show that we're able to do excellent research in the Middle East." 
The global perspective
The combined output of Arab states remains minimal, however, compared to research powerhouses in the West. 
Khashab says that economic hurdles within the Middle East pose a challenge to the region's research and high-level collaboration, and one that necessitates networking with top institutions further afield. "Usually we resort to collaborations with researchers in the U.S. or Europe, as we lack a local network." A similar approach can be seen at fellow Saudi university King Abdulaziz City for Science and Technology, which seeks to boost impactful research through its Joint Centers of Excellence Program.
"Researchers from the Middle East are doing great everywhere in the world… We do have the manpower, but if you don't have the infrastructure or workplace to support that, it won't go anywhere," says Khashab. She suggests that widespread policy changes are needed to fund and nurture a greater amount of high-quality research within the Middle East. How fast this happens is up to the individual countries, she says, but she's hopeful that, with the changes happening in Saudi Arabia, institutes like KAUST can be scientific leaders — and start to close the gap between Arab nations and the scientific output of the rest of the world.
doi:10.1038/nmiddleeast.2019.115
---