Research Highlights
Cost-effective sensor detects food toxin
Published online 23 January 2019
A cost-effective graphene-based sensor can rapidly detect liver-damaging aflatoxin in food, an improvement on current approaches.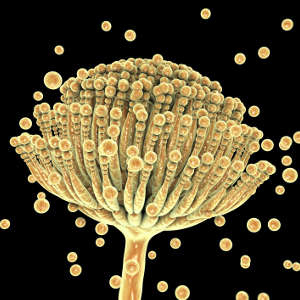 Aflatoxin B1 is a poisonous carcinogen produced by the fungi Aspergillus flavus and Aspergillus parasiticus. It commonly contaminates foods such as peanuts, corn and animal feed, and its consumption can increase the risk of liver cancer and liver-related disorders in humans.  
A research team from Saudi Arabia and Egypt fabricated a sensor that can rapidly detect minute traces of aflatoxin B1 in food. The sensor is made of graphene nanosheets and gold nanostructures deposited on a modified glass substrate. Aflatoxin B1-specific antibodies are attached to its surface. 
The sensor generates electrical signals upon exposure to aflatoxin B1, which vary according to its concentration in a sample. It detected aflatoxin B1 in spiked peanut samples, suggesting it could be used to sense the toxin in real samples.    
The sensor was also able to effectively detect concentrations of aflatoxin B1 that are far below their permissible limit in foods, making it more sensitive than currently available aflatoxin sensors, says chemist Ismail Althagafi of Umm Al-Qura University, Saudi Arabia.  
The sensor also retained 96% of its original sensitivity when stored for ten days at 4°C. 
Next, the team plans to design a highly sensitive, cheap and selective sensor that can distinguish between aflatoxins in food and biological samples. 
doi:10.1038/nmiddleeast.2019.10
---
Althagafi, I. I. et al. Fabrication of gold/graphene nanostructures modified ITO electrode as highly sensitive electrochemical detection of aflatoxin B1. PLOS One 14(1), e0210652 (2019).