Features
Specials
Urban living is starving the fertile land
Published online 9 February 2017
Increased urbanization of Egypt's agricultural lands is damaging agricultural production, a new study warns.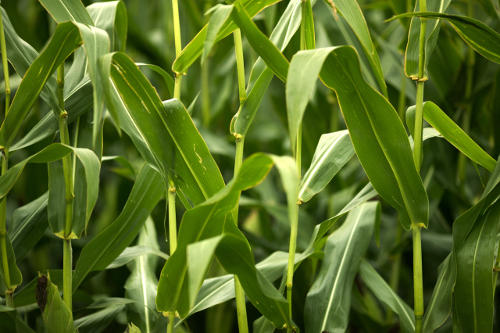 Ancient Egyptian civilization and culture thrived due to an abundance of food produced by the rich fertile soil sustained by the Nile, the world's longest river. Thanks to an abundance of crops like barley and grains, Egyptians were able to focus on cultural, economic and artistic development. 
Now, thousands of years later, the most densely populated North African country with a population of about 94 million, only utilizes 4% of its agricultural land. Food is no longer abundant, especially as rampant urbanization takes over the fertile land, reducing crop production and disrupting the food cycle. A new study predicts that urban expansion will result in a 1.8–2.4% loss of global croplands by 2030, 80% of which will occur in Asia and Africa.
Egypt is one of the worst affected countries by this cropland loss.
Agricultural production has been affected globally by urban expansion across traditional croplands. A recent study by Bren d'Amour et al, titled "Future urban land expansion and implications for global croplands," contains bad news for North Africa. 
"If urbanization forecasts are realized, Egypt will lose about 60% of its maize and wheat production, and 40% of its rice production by 2030," says Felix Creutzig, a co-author of the paper. The study warns that "in Africa … a 3% cropland loss translates into a 9% crop production reduction, most of which will take place in Egypt and Nigeria."
Hassan Ismail, professor of soil and water science in Alexandria University's faculty of agriculture, says people are moving closer to main cities that are closer to running water sources, hence more fertile land, such as Alexandria, Behaira and Marsa Matrouh destroying much of this fertile land. He says after the 2011 political uprising more people moved on to fertile land with no licensing, making it difficult for officials to monitor the urbanization trends. 
Urbanization converts precarious croplands at high rates along the Nile.
Officials are now trying to curb this type of urbanization, which can irrevocably harm agricultural land. Measures include encouraging settlers to build along the fringes of the delta valleys and on arid desert zones. The officials are designating areas for settlement around villages to guard against croplands being affected. 
However, he says, control over urbanization is not strong enough.
Creutzig says, "Efforts to divert urbanization remain relatively ineffective. Informal settlements are allowed to spread due to lack of enforcements. New (public) housing on arid desert land are an attempt to accommodate growing populations while preserving fertile land; however these new settlements often lack accessibility to employment centres."
He says sea level rise and upstream dams further compromise the Nile delta. 
The study shows that "a considerable fraction of the Nile Delta is already near or below sea level and expected to sink further. Diminishing sediment discharge due to dams in the south will increase the pressure on the delta, which will eventually decrease in size." 
Steps are being taken to understand the scale of problems caused by urbanization and how it has changed land use. 
The risks of urbanization are myriad. According to the aforementioned study conducted on worldwide urbanization trends, urban expansion modifies habitats, biogeochemistry and hydrology. 
D'Amour says that in most parts of the world, the urbanization of land is expanding faster than urban populations. "Whereas urban populations are expected to almost double from 2.6 billion in 2000 to five billion in 2030, urban areas are forecast to triple between 2000 and 2030 …. Our results show that urbanization converts precarious croplands at high rates along the Nile, even though they are important for maintaining food supply."
Underscoring the potential competition between agriculture and urban uses, the study demonstrates how more than 60% of the world's irrigated croplands are located near urban areas. 
Different countries are adjusting policies to compensate for cropland losses. These adjustments include the need for food imports and other economic adjustments. 
The paper also says efforts to divert urbanization from fertile lands into deserts have been less effective than hoped. 
"Countries with limited extensification and intensification potential, such as Egypt," according to the study, "are likely to resort to trade to compensate for cropland loss, which could make them more susceptible to international food supply shocks." 
doi:10.1038/nmiddleeast.2017.30
---