News
Simply moving makes the heart live longer
Published online 19 October 2017
Mundane but consistent daily movement, not just recreational sports, can protect the middle-aged against cardiovascular disease, wherever they are.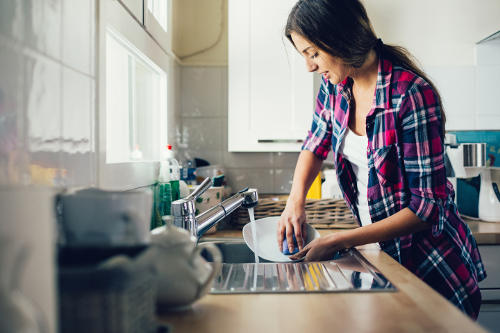 An hour of running around the neighbourhood or a swim before a long day at work, membership in a gym or a cross-fit training class are all recreational activities that some people may choose to practice to protect themselves against cardiovascular disease among other ailments.
While these recreational physical activities are useful in high-income countries, fitting long, rigorous physical routines within one's day in low-income countries may not be as practical or possible. 
Now, a recent study conducted across high-income, middle-income and low-income countries finds that these physical routines may not be necessary to maintain health; and that there's an alternative. 
"Non-recreational activities during daily life matter even more and is key to achieving a high level of physical activity," says Salim Yusuf, a co-author of the new research published in The Lancet.
The research assessed the physical activity of a whopping 130,000 participants aged between 35 and 70 from both urban and suburban settings. The physical activity guidelines used, defined by the WHO, included any body movement that requires energy expenditure, including carrying out household chores, commuting to work, travelling, or playing.
"Many participants got their activity through their work, daily domestic activities and/or travel to and from work or doing errands," says Scott Lear, corresponding author. "In low income countries recreational (or leisure) activity is not very common."
The study was conducted across 17 countries, including the United Arab Emirates, over the span of 24 years and it showed that all types of physical activity serve as a protective factor against cardiovascular disease in middle age. 
According to Yusuf, "next to avoiding smoking, increased physical activity is most important, feasible and cheap to reduce premature death." 
The investigation, however, focused on physical activity only and did not look at the accommodation of physical activity in the participants' daily lives or stress as a factor.
Yusuf says the next step to this study is to globally promote physical activity and its benefits by encouraging an increased level of physical activity during daily life regardless of the income level of the target population. 
doi:10.1038/nmiddleeast.2017.150
---
Lear, S. et al. The effect of physical activity on mortality and cardiovascular disease in 130000 people from 17 high-income, middle-income, and low-income countries: the PURE study. The Lancet. http://dx.doi.org/10.1016/S0140-6736(17)31634-3 (2017)