Features
Editorial
In support of a science visionary
Published online 31 August 2017
Ismail Serageldin, former director of the Alexandria library and renowned international figure, is sentenced to prison following retirement.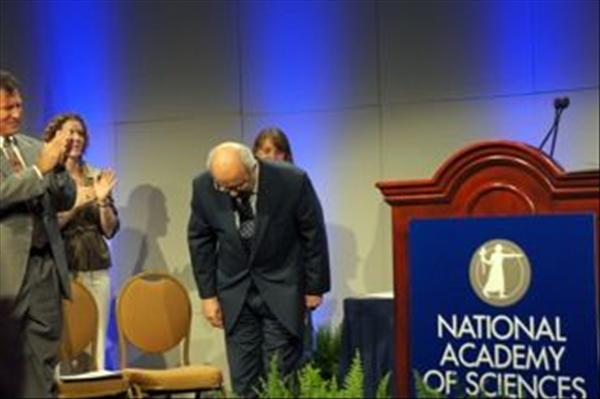 When Ismail Serageldin left his position as a vice president of the World Bank and traveled back to Egypt in 2001 to become the founding director of the Bibliotheca Alexandrina, the new library of Alexandria was a little more than a beautiful building with a small collection of books lining its shelves.
Along with committed teams of colleagues, he devoted the next 15 years to building it into one of the most significant academic and research hubs in Africa and the Middle East.
He retired this year, leaving a legacy of ongoing projects, a grand library and a hub that now attracts millions of students, educators, and scientists each year to its various research institutes and museums, and hosts thousands at conferences, such as, such as BioVision.
Rather than retiring in peace, Serageldin was sentenced to three-and-a-half years in prison for three accusations of negligent management and for allegedly squandering public funds––accusations that were brought against him in 2011 following the revolution that toppled long-time autocrat Hosni Mubarak. His accusers claim that he did not give some employees enough work, that he improperly cancelled life insurance policies, and had improperly rented out cafeterias at the library.
The ruling came as a shock to the science community both in Egypt and internationally, as supporters expected the charges would be dismissed or, at worst, Serageldin would be fined.
Serageldin should be celebrated not prosecuted.
Since the ruling was announced on July 31, scientists and academics from around the world, including more than 80 Nobel laureates, have rallied in support of Serageldin, via a letter of support, to which signatures are being added daily.
Serageldin has, for decades, been a strong proponent of science, rationalism and pluralism. He has been a vocal science communicator, working tirelessly to promote science in a society hampered by illiteracy and extremism. His dedication to the library of Alexandria has made it a force for positive change in the country, even during a turbulent political time.
The judicial system needs to be free of any influence to impose the rule of law, and neither this editorial nor the letters of support are trying to change that. They are, instead, attempts to reassure people of the international confidence in Serageldin. 
Serageldin should be celebrated, not prosecuted. He has been a visionary leader of the Bibliotheca Alexandrina since it was founded, and his contributions are a reason to honor him.
A change in leadership will benefit the library as it continues to spread scientific endeavor across the region under a new visionary director. The next director will build upon a solid foundation that has been laid down by Serageldin.
Serageldin has appealed the verdict, and the appeal will be heard on September 19. His supporters are optimistic that the case against him will be thrown out at that time.
doi:10.1038/nmiddleeast.2017.133
---