News
Museum to store data and samples on home soil
Published online 15 September 2016
Region's first central soil information repository can be a valuable resource for science and education.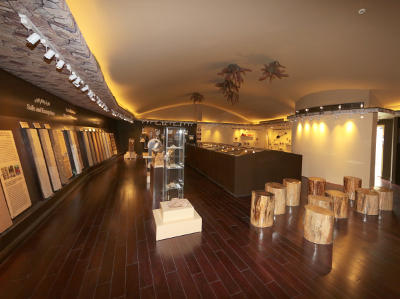 The Middle East's first soil museum is set to open in Dubai on World Soil Day, December 5th, after an agreement between the Abu Dhabi Fund for Development (ADFD) and the International Center for Biosaline Agriculture (ICBA) in the UAE.
The Emirates Soil Museum will be a central repository for UAE soil-related information in the UAE, with maps, soil reports and analyses from across the country, as well as samples of undisturbed soil, known as monoliths.
"It will be very comprehensive and cover the whole UAE," says Shabbir Shahid, a scientist at the ICBA. "We've centralized all this information so people don't have to hunt for it. If you can't find the information you want in the soil museum, it isn't available."
The museum will also hold soil reports from other GCC countries, but won't have any soil samples from outside the UAE when it opens. "We're focusing on the UAE at the moment, but we plan to expand to become a regional soil museum. Building a museum is a continuous process," says Shahid.
Information about the physical and chemical properties of soil is needed in a wide range of domains, such as land-use planning and climate research.  
"All infrastructure is made from soil or built on or within soil," says J. Carlos Santamarina, a professor of earth science at Saudi Arabia's King Abdullah University of Science and Technology (KAUST). "Wind-transported soil, dust, plays a critical role in the region's atmosphere and has huge implications ranging from health and quality of life to desertification. A soil museum will be relevant not only to agricultural engineers, but civil engineers, petroleum engineers, environmentalists, earth scientists and decision-makers in a wide range of fields."
"Soil grains tell stories!" explains Santamarina. The size and shape of grains or the mineral content of soils can inform scientists about the geological history of an area, and predictions of soil behavior also rely on detailed data. "My lab's experience demonstrates the importance of collections such as this. Specimens we collected from around the world was critical for our research and allowed us to create databases and publications with worldwide relevance." 
Shahid envisions the museum serving as a hub for soil-related education and science. "We really want to educate young people and provide a resource for researchers and stake-holders to ensure long-term land-use planning, so we can keep the soil healthy and productive," he says.
doi:10.1038/nmiddleeast.2016.134
---