News
Jordan 'hub' hopes to use stem cells to cure the incurable
Published online 8 November 2015
A University of Jordan cell therapy centre promises to succeed where traditional medicine has failed, thanks to stem cell research.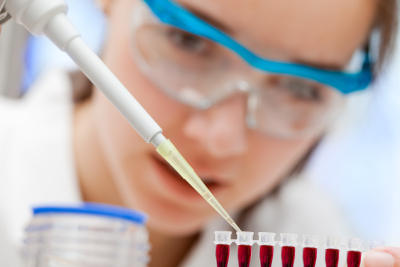 A Jordan therapy centre whose work spans the spectrum from basic to translational to clinically applied research, holds hope for results on breakthroughs for regenerative medicine possibly not seen before in the Middle East.
Abdulla Awidi Al Abbadi, who leads a 50-strong team at the University of Jordan, says the centre, which opened in 2008, will soon launch full clinical services, filling a niche in Jordan's healthcare system. It will be a comprehensive base comprising basic labs, clinical labs, GMP facilities and clinical units, Abbadi explains. 
The centre boasts a next-generation gene sequencer and dual beam electron microscopes. 
Due to cost, clinical settings are usually separate from basic research, says Rana Dajani, a visiting professor at the centre and associate professor of molecular cell biology at the Hashemite University in Zarqa. Both are housed together at the University of Jordan, so stem cells that come from the laboratory can be directly administered to patients while minimizing the risks of damage or contamination which are potential risks while transferring samples.  
Abbadi hopes the centre will grow into Jordan's top facility for patients and professionals seeking advice and consultation in regenerative medicine and stem cell therapy. "We anticipate [that] we will attract 400-500 patients a month," he says. The centre also hopes to develop itself as a regional education hub.
Project teams are clustered around research areas including skin, cornea, bone, cartilage, dental, erectile dysfunction, multiple sclerosis, neurodegenerative disorders and neuroinflammatory disorders. 
For more than five years, the centre has been working on a potentially promising human bone research project. "We have successfully generated a porous human bone tissue in a biologically absorbable scaffold and are now initiating the phase-I human study," says Abbadi.
A team doing cartilage research at the centre has completed a study on moderately-severe knee human-osteo-arthrosis, using free cells delivered via percutaneous routes, and has initiated a project on implantable 'biologic' cartilage. "By generating tissues of organs or organs, we hope to be strongly present in the local and regional organ transplantation field," says Abbadi.
The centre is running eight clinical studies, some of which are being compiled for publication. It is working with the Jordanian University of Science and Technology and Hashemite University, and outside of the country with the Regenerative Medicine Center in Modena, the Skin Institute of Queen Mary in London, and the Institute of Experimental Medicine in Prague. 
Though great achievements are being made, Dajani cites a lack of management freedom as a reason that research is still lagging in the region. "Rather than propagating accountability and responsibility, the system propagates bureaucracy, so people are scared to take decisions and because of that they get slowed down."
She hopes the cell therapy centre can challenge that. "I think [it] is providing the right environment: one that fosters creativity, thinking and dreaming."
doi:10.1038/nmiddleeast.2015.207
---