Features
Specials
Five science communicators to follow in the Arab World
Published online 3 August 2015
Nature Middle East scanned the region's social media for its top science communicators, and these five stood out.
Mohamed Elnazer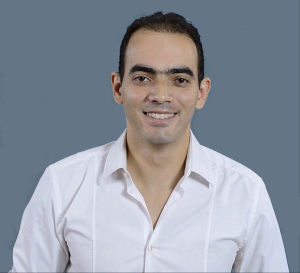 Mohamed Elnazer has a Master of Science degree in dermatology and currently works at Egypt's National Research Centre. He also has his own private clinic. Elnazer first discovered his interest in science communication when he participated in Famelab, an international science communication competition in which competitors are given three minutes to communicate a scientific topic to a general audience. "After it was over I wanted to do anything in science communication," he says. He had a few false starts but eventually taught himself 3D animation, bought a camera, lighting, a green screen, a microphone and a very expensive laptop, he says. "So I made my YouTube channel – Elnazer Clinic – and a Facebook page and uploaded my first video about laser hair removal in November 2014. With every new video my performance gets better," he says. "I do everything without any help from anyone except for the script, which I show to my wife to revise."
Nidhal Guessoum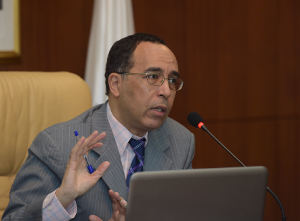 Nidhal Guessoum is an Algerian astrophysicist at the American University of Sharjah in the U.A.E. His Ph.D. is from the University of California, San Diego. "I have always believed that science is an important and necessary way of thinking and of understanding the world that everyone needs to grasp as much as possible. It is not enough that students and specialists learn science. A scientifically illiterate society today cannot be expected to contribute significantly to human civilization. That may have been possible yesterday, but for various reasons it is not possible today. Moreover, the world is so fascinating, and coming to understand various parts of it is a great joy that should be shared. As I often tell my students, the happiest utterance I hear when I lecture or explain something to people is 'aha…' I get the same joy when I explain something on Twitter or Facebook and receive a happy reply." You can follow Guessoum on Facebook and Twitter or watch his episodes on astronomy or videos on a variety of other science-related topics.
Islam Hussein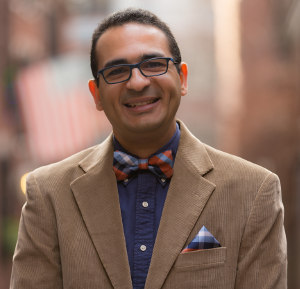 Islam Hussein is an Egyptian virologist based at the Massachusetts Institute of Technology in the U.S. His PhD is from the University of Cambridge (U.K.). "I am a very passionate virologist," he says. "In the 'viral-land', there is something new almost every day. The news about viral outbreaks happening around the world never stops. Unfortunately, Arabic-speaking mainstream media either don't take this news seriously or take it with immense exaggeration. So I use social media to filter truth from fiction and present something simple and hopefully attractive about viruses to the layman audience in plain Arabic." Hussein has created a video blog called VirolVlog to upload short voice-narrated PowerPoint videos. He has also collected other videos and writings on his personal website. You can follow him on Twitter, Facebook, LinkedIn and YouTube.
Maan Kattan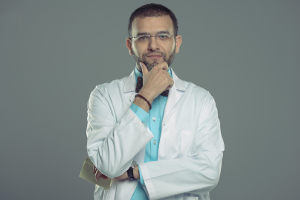 Maan Kattan is an anaesthesiologist at King Abdulaziz Medical City in Jeddah, Saudi Arabia with fellowships in anaesthesia and pain management from Canada. "In 2011, a group of friends started an [Arabic] Twitter hashtag [your health is important to us]. That got me motivated to participate with information in my specialty. Before that, [my public contribution] was limited to public lectures. I do it to raise awareness about the safety of anaesthesia…as well as busting some myths with regards to some practices in pain and anaesthesia, which is a key to me to improve public awareness and defend anaesthesia, the great invention of modern medicine, and to promote pain management since it is relatively new in medicine," he says. You can follow him on Twitter, Instagram and Snapchat @mkattan35. You can also follow his writings on his blog and on Storify.
Mohamed Qasem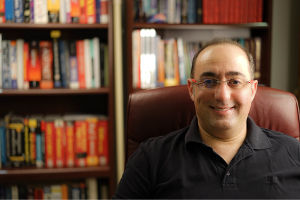 Mohamed Qasem has a Ph.D. in electronics and electrical engineering and currently teaches at the College of Technological Studies at the Public Authority for Applied Education and Training in Kuwait. "There are several reasons why I talk about science. First, I love science. Second, I really love science. If you ask me why I use Arabic to communicate science, it's because the Arab region is quite lacking scientifically. If you were looking for an English scientific podcast, then you're searching through the haystack for hay. On the other hand, if you were looking for a science podcast in Arabic, then good luck finding the [proverbial] needle. Not only do I promote my podcast, but I encourage others to start their own. Also, I wanted to deliver science more accurately. I believe that communication is mostly about trust. My listeners trust the information I deliver to them and I do my best to live up to their expectations. If you leave out my love for science and the lack of it in the Arab world as reasons for my communicating it to others, then I'm left with wanting to tell truths. Although science makes mistakes, it has uncovered so many truths and keeps uncovering more as we progress. If I can communicate the values of science, then this, on its own, is a good enough reason to talk to people about it." Qasem uses several social media platforms for science communication. Follow him on Facebook or Twitter, follow his Google+ personal or podcast pages, listen to his podcasts, or watch his YouTube videos.
doi:10.1038/nmiddleeast.2015.130
---