Features
Editorial
2014: The year in science
Published online 30 December 2014
Despite it being a year of unrest in the region, investment in science in the Middle East has paid off in 2014.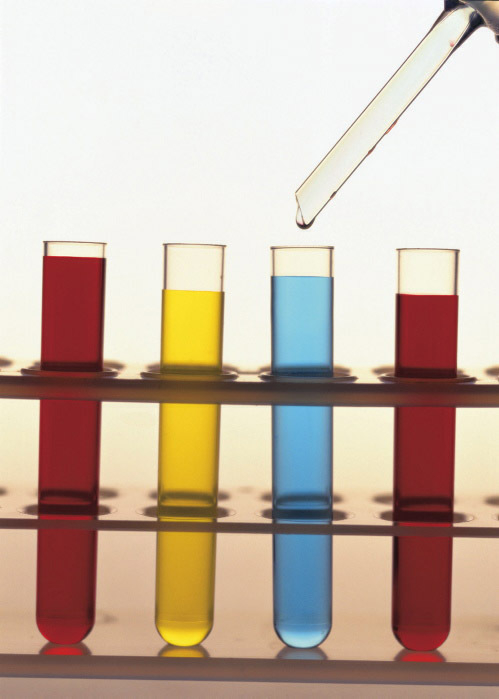 The Middle East and North Africa are accustomed to conflict, but even by usual standards, 2014 was a turbulent year across most of the region. While unrest made most of the headlines, there were many positive science stories that received little fanfare.
The Nature Index, which was released in November and tracks where high impact research is being conducted around the world, showed many positive trends in the region, with healthy growth in the biggest science players.
Saudi Arabia leads the region in terms of publication in the 68 high-quality science journals tracked by the index. With 358 papers published with Saudi Arabian-affiliation, it has produced more than three times the content of the first runner-up, Egypt. 
Growth in Saudi Arabia's science output reflects its increased research and development (R&D) investment. The country's R&D budget has increased nearly 15-fold since five years ago, and strong investment is showing. The bulk of the Kingdom's research focuses on chemistry and physical sciences, which reflects a focus in line with priorities based on its natural resources.
Leading Saudi Arabia's strong science output is the King Abdullah University of Science and Technology (KAUST), which, while only five years old, has published more papers than any other institute in the Arab world in 2014. Following suit with the rest of the country, 90% of KAUST's science output is in chemistry and physical sciences, with little produced on life sciences. KAUST researchers have contributed to four papers published in Nature and one in Science as well – the two highest impact multidisciplinary journals.
With 95 contributions to papers published in 2014, Egypt is a distant second. With the latest political unrest entering its fourth year in the region's most populous country, science growth has slowed – even though it saw a renewed focus following the country's 2011 uprising. The index uses fractional count to measure the actual contribution that a country makes to the papers it published. 
While there are Egyptian affiliations to 95 papers, the fractional count comes down to 15.45.
This reflects heavy collaboration with the West, usually in response to limited budgets available to researchers who need to use equipment not available locally. The United States, the United Kingdom and Germany represent half of these contributions. Often, Egyptian researchers from the diaspora travel back to their homes and keep ties with the universities they were in, which facilitates their research when they set up their new laboratories. 
The powerhouses of research in Egypt have not changed over the past years. Cairo University, one of the biggest universities in the Middle East, contributed to more papers than any other Egyptian institute. This is followed by Ain Shams University, Mansoura University and Alexandria University. The Zewail City of Science and Technology, which opened two years ago, also makes a notable appearance, with five papers with notable contributions from researchers.
The United Arab Emirates comes third in the region, with a boost to research mainly led by New York University Abu Dhabi, which has recently moved to its new expanded campus in the capital and launched an ambitious research programme. It has contributed to more papers in the high impact journals than all the other UAE universities tracked in the index, notably also contributing to three Nature papers.
The fourth and fifth places go to Qatar and Algeria respectively. Qatar has pledged 3% of its GDP to science research, and has attracted several international universities to its sprawling Education City over the past few years. In the last two years, the small, gas rich country has decided to focus its research on specific areas to address the country's major challenges. 
This year it has refined this further to four areas: water security, energy security, cyber security and healthcare. The country plans to channel most of its research funding into these issues, and have yet to see the results this will yield. Thomas Zacharia, the executive vice president of research and development at Qatar Foundation, stresses that the country will continue funding basic research.
Many states in the region still produce little research, and it is still quite challenging for scientists to get samples, reagents or modern equipment in order to conduct relevant, cutting-edge research. But 2014 has seen investments in science start to pay off in the region. With several new institutes in Saudi Arabia, Egypt and the UAE becoming more settled, it will be interesting to see if the region's stake in international science publication grows in 2015.
doi:10.1038/nmiddleeast.2014.288
---