Research Highlights
A genetic mutation has been linked to a fatal skeletal abnormality
Published online 20 May 2014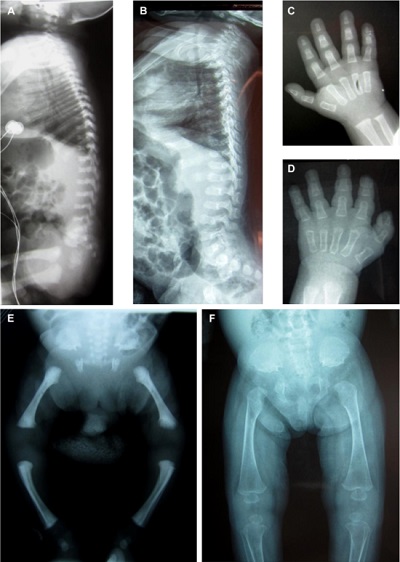 A newly identified mutation leads to the development of a rare, serious spondylodysplastic dysplasia. Spondylodysplastic dysplasia is a group of conditions that cause severe vertebral abnormalities. Most of the conditions are well characterized but a few are still unclassified.
Cybel Mehawej from Université Saint-Joseph in Beirut and a group of researchers led by André Mégarbané from the same university and Valérie Cormier-Daire from Hôpital Necker Enfants Malades in Paris, performed exome sequencing on two unrelated Lebanese families affected by autosomal recessive spondylometaphyseal dysplasia. A mutation was found in the mitochondria-associated granulocyte macrophage colony stimulating factor-signalling gene (MAGMAS) in members of both families. The research was published in PLOS Genetics1.
MAGMAS is involved in importing precursor proteins to the mitochondrial matrix. The proteins are important for cell growth and development. Identifying the MAGMAS mutation in the early development stages of this fatal skeletal dysplasia supports a key role for the mitochondrial protein in bone formation. "We believe that the newly established association between a mitochondrial protein and skeletal dysplasias may provide new insights into the endochondral ossification process," says Mégarbané.
doi:10.1038/nmiddleeast.2014.121
---