Features
Silicon Valley on the Red Sea
Published online 5 August 2013
The founding father of a coastal resort wants it to be Egypt's science and research hub.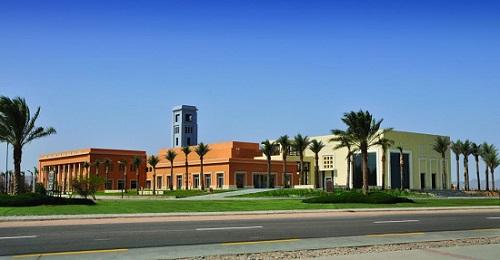 An exclusive Egyptian resort aims to become a scientific and research hub and has established a branch of the prestigious German university, Technische Universität Berlin (TUB).
The Red Sea village of El-Gouna was developed in the early 1990s by Samih Sawiris, CEO of Orascom Development and one of Egypt's richest businessmen. It was originally set up as a secluded community for tourists and wealthy Egyptians, but in 2006 Sawiris, lobbied the dean of TUB to open a campus in El-Gouna.
Sawiris, a graduate of TUB in 1980 with a diploma in economic engineering, financed the new campus entirely. Kester von Kuczkowski, its managing director, says the businessman funded all aspects "from the construction of the campus to the salaries of the professors and administration staff."
Fledgling offshore campus
It is a little early to tell whether El-Gouna will become a technical hub.
The campus' capacity is 180 students, but in its first year, which began in October 2012, 29 students enrolled in its three applied technology postgraduate programmes offering master's degrees in water engineering, energy engineering, and urban planning.
Von Kuczkowski said courses in healthcare management, IT and project management have also been discussed, but that no firm plans to expand the curriculum were in place.
"Eventually, we might offer all the expertise we are generating in our seven faculties in Berlin," he says, referring courses in economics and management, planning-building-environment, transport and mechanical systems, electrical engineering and computer science, process science, humanities and mathematics and natural sciences.
Von Kuczkowski adds that "the precondition [for the expansion of the curricula] is a demand in the MENA region as well as the interest of our colleagues to adapt their knowledge to the regional and cultural specifications and transfer it to the El-Gouna campus."
Initially, the university planned to use live video feeds to allow El-Gouna students to take part in classes at the Berlin campus, but this option was scrapped due to the disparities between planning needs in Germany and the Middle East and North Africa.
"MENA's water, energy and urban planning have very different realities than in Germany," von Kuczkowski explains."
German urban planners, for instance, are faced with shrinking populations, whereas the Middle East needs to adapt to exponential urbanization and population growth.
Financial challenges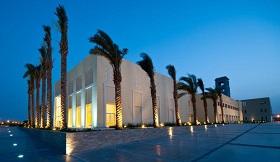 Each student must undertake four semesters, each of which cost €5,000. making TUB El-Gouna one of the most expensive private university in the country.
"Most of our students apply for scholarships or grants to cover the tuition fees, and all of the fees are reinvested in the university," says Von Kuczkowski .
The nonprofit private-public partnership university is unlikely to become financially sustainable through tuition fees alone, even when it reaches its capacity enrollment. Von Kuczkowski says Sawiris has agreed to bridge the gap, but the aim is to make the campus financially sustainable through sponsorship from private partners.
Klaus Ruediger, a German engineer and consultant at the campus believes El-Gouna can evolve into a technical hub for Egypt.
"El-Gouna could very well become the region's number one technopole or high-tech hub, as long as the local and national governments share this vision," Ruediger says, adding that like Sophia Antipolis in the south of France, and the Silicon Valley in California, El-Gouna is remote from big industrial centres but benefits from easy access, good climate and relaxing surroundings.
Tarek Khalil, the president and provost of Nile University, agrees that the proximity to Hurghada's industrial centre and the airport are a good basis for a future research hub, but says that better infrastructure needs to be developed.
"It is a little early to tell whether El-Gouna will become a technical hub," he says, "but I believe that if proper infrastructure, human resources, leadership, a strong strategy and vision are developed, there is no reason why Samih Sawiris' vision shouldn't be achieved."
Khalil says that to be become such a centre El-Gouna needs to establish other strong technical universities and scientific enterprises, foster an entrepreneurial spirit, attract venture capital investments and lure good graduate and research students.
doi:10.1038/nmiddleeast.2013.120
---