News
Fears over dangerous food contamination in Lebanon
Published online 17 July 2012
A new study from Lebanon indicates acute food contamination, prompting calls for legislation to outlaw unhygienic practices.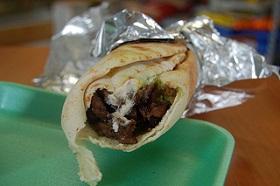 While Lebanon is renowned for its culinary excellence, some of the most common harmful food bacteria have reached dangerous levels in the country, according to a recent study. These pathogens also show resistance to the most frequently prescribed antibiotics.
"We took samples [of meat and dairy products] from rural regions in Lebanon, the Bekaa, the north and the south," says the lead researcher of the study, Rabih Kamleh, an environmentalist at the American University of Beirut (AUB). "The results are really bad. They are contaminated by different pathogenic microorganisms such as Salmonella, Listeria and Escherichia Coli." The mean results showed bacterial levels which were much higher than accepted standards set by the Food Standards Agency in the United Kingdom.
Kamleh's research follows a national uproar in Lebanon a few months ago after large amounts of rotten imported meat were found at some of Beruit's top restaurants and supermarkets. Kamleh announced the results of his study during a public debate with minister of agriculture Hussein Hassan in the Bekaa about proposed national food safety laws. The minister, who disagrees with Kamleh's assessment that the source of the hygiene problem is importation and local production values, said he is opposed to proposals for new laws because of the difficulty in enforcing them.
A stalled law
"The ministry of agriculture cannot apply the new law because it suffers from vacancies in 80% of its staff," he added. "There are no agricultural engineers, veterinarians, technical assistants or biochemical engineers."
Proposals for hygiene laws were first presented to the Lebanese government by researchers in 2005 after a three-year study, but the passing of these laws was stalled when war broke out with Israel in 2006. In the same year, AUB microbiologist Steve Harakeh published a study showing that 100% of meat samples in Lebanon had bacteria resistant to the common antibiotics oxacilllin and clindamycin, and 42% were resistant to trimethroprim-sulfamethoxazole.
Harakeh also published a study earlier this year in The International Arabic Journal of Antimicrobial Agents that found several dairy products in Lebanon contained Yersinia enterocolitica and are highly resistant to antimicrobials.
Initial studies by Kamleh this year are showing similar resistance to antibiotics in meat, and also high rates of E. Coli and Listeria in cheese samples, 66% and 26.6% respectively.
"[The proposed law] is based on modern scientific evidence, so we don't want to have this law modified to suit what the ministers want to do," said AUB professor Mey Jurdi, who helped formulate the law in 2005 and has studied the effect of pollution in the Litani River in southern Lebanon on the region's food supply. "We want to have a comprehensive approach to guarantee food safety in the country."
doi:10.1038/nmiddleeast.2012.100
---
Harakeh, S. et al. Isolation, molecular characterization and antimicrobial resistance patterns of Salmonella and Escherichia coli isolates from meat-based fast food in Lebanon. Science of the Total Environment 341, 33-44 ((2005)
Harakeh, S. et al. Highly Resistant Yersinia enterocolitica Isolated from Dairy Based Foods in Lebanon. The International Arabic Journals of Antimicrobial Agents 2-1 (2012) doi:10.3823/706