Features
Q&A: Saving Nile University
Published online 6 July 2011
Ever since President Mubarak was ousted in February 2011, Nile University (NU), Egypt, has been stuck in legal limbo following accusations of corruption (see Nile University's future in doubt following the Egyptian revolution). The faculty and students were since blocked from moving onto their new 120 hectare campus in 6th of October City, outside of Cairo.
Egypt's interim government has now given NU's campus to a new science city backed by Nobel laureate Ahmed Zewail, an Egyptian born chemist at the California Institute of Technology in Pasedena, USA. In a bid to resolve NU's predicament, the interim government has promised to incorporate NU into the science city.
The news was met with mixed reactions at NU. In conversation with Nature Middle East, several faculty members voice their hopes and concerns.
Tarek Khalil, president and provost of Nile University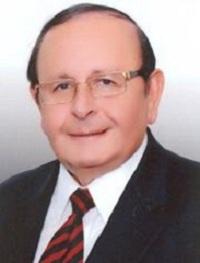 Zewail said that his project does not have a complete plan yet. He shared some general outlines, which are in line with our vision, but there is still nothing clear for both of us to build upon.
Our university is focused on information and communication technologies (ICT) and any possible applications. Zewail's vision is more focused on basic sciences. We still do not know how we will cooperation on that front.
We already have something real on the ground. Zewail's project is still an idea. He wants to take his time to make sure that his idea is complete before proceeding, but we do not have time to wait. We have commitments and contracts with companies and institutes around the world. The timelines for both projects are out of sync.
It is not the right decision to interrupt a system that is working or even shut it down for an idea that is still under construction. We are definitely not going to give up on Nile University. We are going to look for other alternatives, such as finding another campus to continue our projects and research.
Moustafa Ghanem, vice president for research of Nile University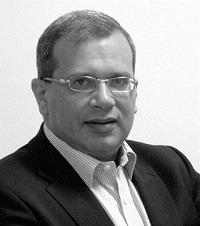 We welcome the cooperation with Zewail wholeheartedly. Being part of a big science park like his project will strengthen our position as a scientific institution.
When the government announced its intention to make NU part of Zewail's visionary project, we had very high expectations. But we were disappointed when Zewail said there won't be any actual details within a year, as the final plan for the project is incomplete.
Before Zewail's project can start, it must obtain approval from the Egyptian parliament. Yet, we do not have a parliament and are not sure when a new one will be formed. We don't even know when any new parliament will discuss the project as they will obviously give priority to other more pressing matters.
The situation is critical. We have commitments and cannot afford to wait. If we have to wait an entire year then the government is effectively sentencing our university to death and this sends out a very negative message to any Egyptians abroad thinking of returning home to continue their work.
If the Egyptian government does not want to support our efforts then we must find others who will because so many people have put their best into this project and it would be a shame to see it go to waste.
This is like an emotional rollercoaster for me. I am a research fellow at Imperial College London and I have invested so much of my free time and put so much effort each week over the past four years in order to build Nile University.
Mohamed Abdel-Mottaleb, director of the nanotechnology research center, Nile University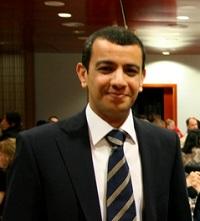 Why are we trying to reinvent the wheel? We already have these cooperations planned by Zewail within a working system, such as our work on the draft Egyptian buffalo genome with the Agricultural Research Centre.
I signed a five-year contract as a senior assistant in Germany, but I cancelled it and returned to Egypt. I think NU has some of the best staff and we will easily find other places to go to if we cannot continue working in NU. I have 18 students in my department who signed up for the Masters studies in 2009 and I am really worried about them. If a solution is not found then all their work will have been in vain. Other universities are unwilling to take our students on because they are yet to graduate.
The [science] minister, Amr Ezzat Salama, has promised a solution and we waited for that but nothing happened. I think that going to court is our only option now to protect our students.
doi:10.1038/nmiddleeast.2011.82
---