News
4D models of Red Sea and Persian Gulf to help predict flash floods
Published online 31 March 2011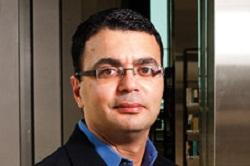 King Abdullah University of Science and Technology (KAUST) is stepping up research efforts to forecast climate change in the Red Sea and Persian Gulf, thanks to its supercomputer Shaheen. Researchers are using detailed ocean models and collected data to simulate water currents in the past and predict the future course of circulation patterns.
"These regions were not extensively studied. We are working on simulating the circulation of the Red Sea in the next century," says Ibrahim Hoteit, an oceanographist at KAUST. He notes that simulations have not made use of new data sources available from satellites and remote sensing.
Hoteit and his team are now gathering data from past simulations and real-time data on the Red Sea and Persian Gulf. These are combined with data on sea surface temperature and sea levels gathered from satellites to increase their accuracy and provide a more complete picture of water currents.
They are using these models and projecting the impact of time on the water bodies. Much like meteorological sciences, these forecasts become more inaccurate the further into the future.
Supercomputer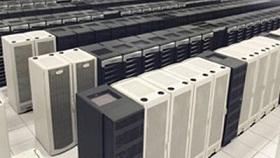 The central non-human factor in these computing efforts is Shaheen, a supercomputer ranked 34 among the world's fastest supercomputers, which is located in KAUST. Shaheen, more powerful than 4,000 home computers combined, is being used to develop these advanced data assimilation systems to determine water circulation patterns, and eventually larger climate change trends in the region.
Hoteit is also using these simulations in several research projects, including storm surge prediction systems in the Gulf of Mexico.
Flash floods are not uncommon around the Middle East. In November 2009, they killed 100 people in Saudi Arabia and caused extensive damage in Sinai, Egypt, three months later. The 4D models being developed at KAUST may help set up earlier warning systems as well as contribute to our knowledge of the global climate.
An early warning system for flash floods will require more than just accurate models. Sameh Sakr, head of the National Water Research Center in Al-Qanatir, Egypt, argues that what we really need are more advanced telecommunication and remote sensing systems. "We don't have enough sensors on mountains in Sinai or a direct communication system to warn us when water accumulates on mountains and threatens to overflow into a flash flood," says Sakr.
Nevertheless, for researchers like Hoteit, better 4D models remain one of the very few tools that can help reconstruct past changes and project broader future changes in our climate. He and his research team hope that in the near future they will develop a full ocean-atmospheric model of the Persian Gulf. Assessing the impact of the Indian Ocean and climate on the weather patterns in the Arabian Peninsula is also one of their main objectives.
doi:10.1038/nmiddleeast.2011.41
---