Features
Nile University's future in doubt following the Egyptian revolution
Published online 15 March 2011
Staff and students of Nile University fear the worst as they are prevented from moving onto a new purpose-built campus while accusations of corruption are investigated.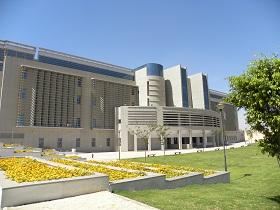 The future of Egypt's first not-for-profit research university is in turmoil. Its funds have been frozen by the interim government and blocked from moving into its new campus in 6th Of October City, after allegations of corruption linked to former Prime Minister Ahmed Nazif, one of Nile University's founders.
On 9 February, Sayed Behery, a prominent Egyptian lawyer, filed a complaint to the attorney general against Nazif, accusing him of abusing his position to donate public land and buildings to Nile University for a new campus. Nile University remains in two unfit buildings on the outskirts of Cairo. One week later, the new cabinet decided to transfer control of the new campus from the university to the cabinet's Education Development Fund (EDF)
"We were never 'given' the land, we were only given the right of use. The ministry still owns the land and buildings," says Tarek Khalil, president and provost of Nile University. "This was the agreement. The private sector would provide the funding for the operation, and the government would provide the infrastructure, which is the land and the building." He stresses Nazif was only involved as a founder because of his enthusiasm for the project.
"At no time whatsoever was the near idea of selling the university by anyone to anyone ever considered or even mentioned," adds Khalil.
Nile University was established in July 2006 and has over 400 registered undergraduate and postgraduate students. As it is the first of its kind in Egypt, the Egyptian Foundation for Technological Education Development (EFTED), a non-governmental organization, was setup as a legal entity to manage the university.
"Egypt's laws at the time of formation of Nile University permitted the formation of two types of universities: government public universities and private (for profit) universities. A group of legal scholars suggested the establishment of a non-profit NGO which in turn can establish Nile University as a non-profit independent university," explains Khalil.
A new law was passed in 2009 to recognize not-for-profit universities. Nile University was the first institution to apply to be recognized under this new law.
Students' dilemma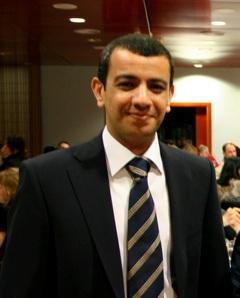 In recent years, the university invested in diverse research projects, ranging from sequencing the genome of the Egyptian buffalo, developing pattern recognition software to nanotechnology. While post-graduate students were excited by the prospects offered by the fledging university, they are now worried for its future.
The university continues to operate out of two small buildings on the outskirts of Cairo that are far too small for the number of students. There are very few laboratories and hardly enough equipment since there is no place to keep them. They were supposed to move into the new campus at the start of the new semester.
"The lectures are continuing and we are working through the semester as normally as possible," said Olivia Adly, a pharmacy graduate working on her masters degree in Nile University. "We are trying to adapt but in the long run it will be hard. The problems lie with the thesis itself, with the practical work. That has come to a complete standstill."
Adly's first research looked into creating nanoparticles for use in eye drops to reduce irritation and inflammation. She also had two other projects in the pipeline that involved using ceramic membranes and carbon nanotubes in water purification and desalination.
Her research, along with that of her fellow students, is now in jeopardy. They are unsure what will happen to them in the future as everything is uncertain at this point. "I'm a pharmacy student so it is very hard to ask me to focus on theoretical work only. My work is practical. We are now all asking ourselves 'what are we doing here?'" added Adly.
"Give us a piece of land anywhere, put us anywhere and I don't mind. What I do have a problem with is that I have students whom I can't do anything to help," said Mohamed Abdel-Mottaleb, director of the Nanotechnology Research Center at Nile University. "I currently have 18 students packed in a large room working together. Today I have no labs and no place for the equipment. This is the same for all our programmes."
Abdel-Mottaleb had ordered equipment worth several million dollars for the new nanotechnology labs in the new campus. Now he does not know how they can pay for them as all the university's funds have been frozen and they have nowhere to store if delivered.
"Even if we do try to rent a place to store this equipment, will we be able to find a place suitable to store our delicate equipment? Many of it needs special storage conditions," adds Adly.
Uncertain collaborations
Egypt needs and deserves to have world-class research universities to complement its existing system of higher education.
In 2000, Nobel laureate Ahmed Zewail proposed establishing a university dedicated to science and technology to the Egyptian government. The project was approved and a piece of land was allocated. Bureaucracy and corruption stopped the project short, claims Zewail in his book Voyage through Time: Walks of Life to the Nobel Prize.
This same piece of land was then re-allocated to Nile University. The previous interim cabinet has suggested that the land and buildings could be returned to Zewail's project. However, Zewail refused to comment, saying that the law should take its course while making sure the students aren't negatively affected.
"For me the university is not the land and the building, it is the faculty who work there and the science culture we have. That is what I care about," says Abdel-Mottaleb.
The university has often been criticized because its tuition fees are as high as some of the private for-profit universities in Egypt. However, over 85% of the students are on full or partial scholarships. The university's 40 faculty members, according to Abdel-Mottaleb, have published over 250 papers with Nile University affiliation in peer-review international journals in the past three years.
Khalil and Abdel-Mottaleb both voiced their concerns that the problems of Nile University may have wider implications. "[Our department] has ongoing research projects with Harvard University, the Imperial College London, John Hopkins University and other top notch universities. I have commitments with these people. What can I do about this now?" asks Abdel-Mottaleb.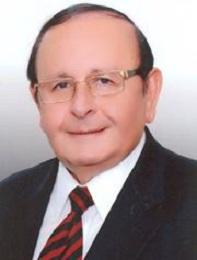 "We have talked and convinced people in Europe and the United States to come and work here. We convinced multinational companies to fund our research. We convinced students to put their careers on hold to come and do research with us. If you lose all that how will you ever convince people to trust you again?" says Khalil.
Khalil does not see a resolution to the dilemma, but says the university's management is determined to explore any way to save the university. "We are not going to give up because we are very committed, all of us, the management, the faculty and the students. We will do everything within our own powers to let it continue."
He thinks EDF might be the appropriate entity to oversee Nile University. "Their business is to improve education in Egypt. So they have a mandate to come up with new projects to develop education. It could be very logical for them to support Nile University and recognize the importance of such an institution for Egypt's future."
EDF has not commented on the future of the university. Khalil and Abdel-Mottaleb say EDF is probably unaware that the campus has been transferred to it yet.
Khalil sees the university as a successful model that can be adopted by others too. "Egypt needs and deserves to have world-class research universities to complement its existing system of higher education."
The real challenge for them will be overcoming the media pressure against the university. For most Egyptians, the mere mention of ex-prime minister Nazif is enough to associate the project with corruption.
Abdel-Mottaleb is most concerned for the students. He stresses that many faculty members are already receiving work offers from elsewhere. "We saw the potential in young people before anyone else could. If we would have come after [the revolution] we would have been hailed as heroes. Our only problem is we came before that."
"We just made them confident in their abilities and their future and then all of a sudden we are pulling the rug from under their feet. That is the most horrible thing," adds Khalil.
"Make no mistake, we are very supportive of weeding out corruption, but we are worried that the current anger will sweep everything, the good and the bad, away," warns Khalil.
doi:10.1038/nmiddleeast.2011.32
---