News
The growing danger of osteoporosis in the Arab world
Published online 29 November 2011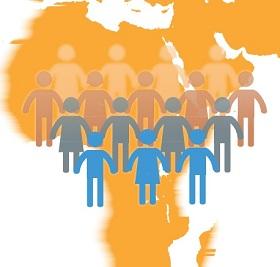 Osteoporosis is set to rise alarmingly in the Middle East and Africa, with rates of fragility fracture incidences expected to quadruple in several countries as the population ages, says a new report by the International Osteoporosis Foundation (IOF).
The Middle East and Africa Regional Audit report, which was released during the 1st Middle-East & Africa Osteoporosis Meeting, held last month in Dubai, United Arab Emirates, suggests that by 2020, 25% of the population will be over the age of 50 – reaching 40% by 2050. This population is particularly at risk of osteoporosis.
The authors collected data from 17 countries in African and the Middle East, including Egypt, Iraq, Jordan, Kuwait, Lebanon, Morocco, the Palestinian territories, Saudi Arabia, Syria, Tunisia and the United Arab Emirates.
A lack of research into osteoporosis across the region is aggravating the situation, says Ghada El-Hajj Fuleihan, lead author of the report. "Lack of funding for research in general, and this type of research in particular, along with the lack of human capacity trained in conducting good quality research, are important reasons for the scarcity of research."
State governments and health organizations, such as the World Health Organization (WHO), tend to focus on communicable diseases such as tuberculosis and other non-communicable diseases such as diabetes, cancer and cardiovascular diseases, she adds.
Fuleihan thinks that the researchers must conduct epidemiological studies, along with studies on the financial and social burden, mortality and morbidity associated with fractures to determine the extent of the disease burden.
Only three countries in the study had identified osteoporosis as a national health priority: Iran, Iraq and Jordan. Egypt, Iran, Iraq, Lebanon, and South Africa are the only states that had set national osteoporosis guidelines for diagnosis and management.
Different priorities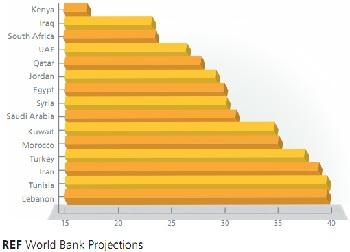 Many developing countries cannot afford to make osteoporosis a government priority. In Egypt, the health agenda focuses on more prevalent diseases, such as hepatitis C and diabetes, explains Basel El-Zorkany, a rheumatologist at Qasr Al-Ainy hospital in Cairo. "Using the same amount of money, the government can treat many more people with hepatitis C so in a way, this approach does make sense."
Osteoporosis is expensive to both diagnose and treat. The cost of a DXA test, which is the gold standard test for bone density, averages US$50-70. "This can makes up to 26% of the monthly average income in some countries, according to UN data," says Fuleihan.
In spite of the Middle East being one of the sunniest regions worldwide, the report found that the prevalence of hypovitaminosis D there was among the highest in the world, reaching 80% in adolescent girls in Saudi Arabia.
El-Zorkany suggests this is due to cultural norms, with many women wearing veils and face veils, decreasing their exposure to sunlight — which is essential for vitamin D formation inside the body.
To secure more research on osteoporosis in the Middle East and North Africa, Fuleihan suggests raising awareness by "engaging policymakers and health authorities in the extent of the problem." She also calls for more collaborative research on larger projects across the countries of the region and to coordinate with the WHO on programmes to raise awareness.
El-Zorkany adds that media should inform people better. "The media is only interested in highlighting the problem without offering simple solutions, such as adding cheese and milk to your diet to counter vitamin D deficiency."
"We need to be educating physicians, working with ministries of health and incorporating osteoporosis as a health problem within school curricula," adds Fuleihan.
doi:10.1038/nmiddleeast.2011.158
---