News
Qatari graduates offered research internships in WCMC-Q
Published online 11 October 2011
Qatar tries to lure more nationals to pursue biomedical research careers.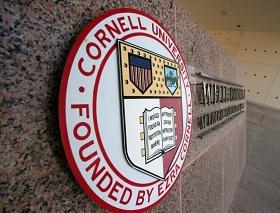 Qataris recently graduated with a degree interested in a life of biomedical research can now train at Weill Cornell Medical College in Qatar (WCMC-Q) to work alongside researchers in a state-of-the-art lab for six months.
The Biomedical Research Training Program, co-funded by WCMC-Q and the Qatar Science Leadership Program (QSLP), is open to any Qatari who has recently been awarded a college degree in biomedical or biological sciences.
The second round of interns are due to enrol,in January 2012. During the first cycle, which started earlier in 2011, only two people joined the programme. Plans are afoot to ramp up the programme in the coming year, but the number of interns will not increase significantly yet.
"Training programmes can be very complicated to manage, they take faculty commitment and a good deal of administrative time to oversee," says Dianna March, director of administration at the research department of WCMC–Q. "We were very fortunate to have two very good interns in our programme in the first year, which helped us refine the programme and tweak it just a bit for future classes."
The training programme is part of Qatar Foundation's efforts to hasten a knowledge-based society in the small Gulf state. The foundation addresses the needs of nationals in particular. "Part of the goal of the programme is to have the graduates remain at WCMC-Q and work in our labs or our administrative offices, if the individual and the available position are a good match," adds March.
Nawaf Al-Taweel, a Qatari who received a bachelor of pharmacology from the University of Leeds, United Kingdom, in 2010, joined the programme in January 2011. "I was interested in research when I started my bachelor degree, but unfortunately didn't get involved in research as much as I would have liked. But this programme was an opportunity to get hands-on work and be involved in lab bench work."
WCMC-Q requires a full-time commitment for the programme's duration. Interns will also receive training outside the lab, with lectures on important skills such as communication. Over 15 instructors are involved in the training modules that the interns receive.
Once accepted into the programme, applicants get to choose which lab they wish to work in. "I was offered several labs that are taking trainees and I ranked them to choose which I would prefer. I ended up working with Dr Dietrich Büsselberg on anticancer drugs research," adds Al-Taweel.
"Research is a very exciting [career] and you don't have to be a scientist to belong there. If Qataris obtain the college degree we want them to see the variety of careers available to them in their own country. Some will choose to pursue science at a higher degree level and others may choose to pursue the administrative side and see where that takes them. This programme aims to help graduates make those decisions by exposing them to all facets of our research operations," explains March.
The two interns from the first year continued to work at WCMC-Q for a further six more months after training ended. "We had availability in the labs where they did their science module so they extended their time with us, working 100% in the labs during that time, while considering their next step," says March.
"I'm planning to do research in Qatar," says Al-Taweel. "I have started applying for my PhD in the United States and the United Kingdom, but would like to return Qatar to work here in the future."
doi:10.1038/nmiddleeast.2011.136
---