Advertising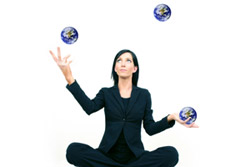 Welcome to advertising - your interactive resource for information on print and online advertising across the Nature Publishing Group family of journals, as well as recruitment advertising through Naturejobs.
Nature Publishing Group is home to the highest quality journals and websites spanning the spectrum of science and medicine. Whether you're marketing products and services, publicizing your organization or institute, or recruiting top-tier scientific talent, you'll find that Nature Publishing Group is uniquely poised to provide customized advertising solutions with a portfolio of award-winning titles and websites.
Contacting your local representative
If you have any questions about advertising opportunities with Nature Publishing Group, contact your local representative for personal assistance.
Product & Company ads
Janet Cen
Mainland China, Taiwan, Hong Kong
naturejobs and natureevents
Janet Cen
Mainland China, Taiwan, Hong Kong
Browse products
Nature Publishing Group offers you over thirty Nature sister, review, and clinical practice titles and many more to suite your advertising needs.
Browse Advertising
Access the Nature Publishing Group global website for technical specifications, contact info around the world, and to view our naturejobs&events pages.
Technical specifications

Print and online advertising specifications plus our digital submission system.
Contact us

Find your local NPG representative.
Naturejobs.com

Naturejobs.com, the careers magazine for scientists, is brought to you by the journal Nature. For recruiters, Naturejobs.com is a powerful communications tool. Effective, visible, measurable and integrated, both in print and online.
Natureevents

Natureevents has become the first port of call for scientists looking for the latest conferences, meetings, courses, symposia, fora and programs.