Nature Publishing Index China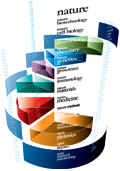 The Nature Publishing Index China ranks institutions according to the number of primary research articles they publish in Nature journals. Nature and its family of Nature-branded sister journals is world-renowned as the pre-eminent platform for publication of the very best international research, and it is fitting that this portfolio of high quality journals serve as a benchmark for research success and achievement.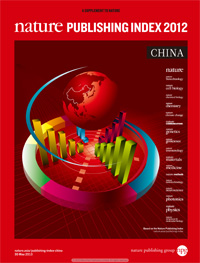 To see the data for January to December 2012, including results, tables, graphics and analyses, please go to the Nature Publishing Index 2012 China supplement and download the pdf.

Nature Publishing Index China
As of 1 January 2016, the Nature Publishing Index will no longer be updated. The Nature Index will continue to be updated monthly. Please contact us if you are interested in custom datasets and reports.
Access our new database, the Nature Index, free online for data and global analysis. Register to create your own profile, bookmark pages and create your own indexes.